Stand Up to Cancer
CurrentNews:

As a Golfweek Amateur Tour Member, you will receive membership into a -USGA compliant club through USHandicap.com and issued an official USGA index.
Within 60 days of joining the tour and filling out the 2018 registration, each member will receive an email from USHandicap with instructions on how to sign into your account. You will not be able to access your Silver membership until you receive the confirmation email. Nothing will be mailed, everything will be done via email address.
See FAQ's here for more information.
Join The Golfweek Amateur Tour and get a free subscription to the New GOLFWEEK Magazine!
Every member of the Golfweek Amateur Tour receives a free one year subscription to the New GOLFWEEK magazine. That includes both digital and print editions.
To start your subscription, you must fill out the tour application when paying your membership fees. Click here to join the Tour. Please allow 4-6 weeks for for your magazine to arrive.
If you are already a member and have filled out the registration, you can go online here and set up a digital account with the email you signed up with on our website. Or you can use the Golfweek magazine app from iTunes.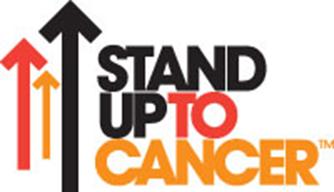 Thanks to all participants and donors to Our Stand Up to Cancer Drive! We have raised over $45,000 to find a cure.
Stand Up To Cancer Raffle Winners
Dana Turgeon, Orlando, FL
Winner of Grand Prize, Vacation Accommodations for a 4 days and 3 nights on Hilton Head Island Provided by Palmetto Dunes Resort.
Keith Weaver,HILTON HEAD- SAVANNAH
Winner of Second Drawing, a 3 night vacation in one of their oceanfront premium one bedroom villas in Hilton Head, SC Provided by Sunset Rentals.
Scott Brunt, DOWNEAST NC
Winner of Third Drawing, a two night Ocean View Stay in the Westin Hilton Head Island Resort & Spa With Breakfast for Two each day, provided by The Westin Resort.
Ken Mutzabaugh, WASHINGTON DC METRO
Winner of Fourth Drawing, a two night at the Omni Hotel & Resort With Breakfast for Two each day, provided by The Omni Resort.
Jody Moreau, SOUTH LOUISIANA
Winner of Fifth Drawing, a two night at the Comfort Inn South Forest Beach With Breakfast for Two each day, Provided by Comfort Inn.
Who do you Stand Up to Cancer for?
Send us a picture so we can honor those that have been affected by this terrible disease and show why we all should Stand Up to Cancer! Email pictures to standuptocancer@amateurgolftour.net



For information on how to get involved and make a difference, please email us at standuptocancer@amateurgolftour.net.