Indiana-Western KY
WhatsNew:
Sign up today for Golfweek's FREE newletters reporting on the latest and greatest happenings in the game of golf.
THE LIGHTHOUSE INVITATIONAL
SEPTEMBER 17 - 20, 2020
The Sea Pines Resort is hosting the second annual Lighthouse Invitational, four-day golf tournament this fall, offering the ultimate golfing experience with play on all three of its championship courses and exclusive privileges and amenities, including an opening night reception and putting contest at the famed Harbour Town Golf Links. Click below for more info.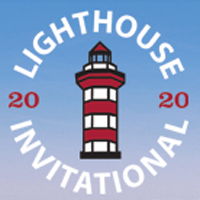 CurrentNews:

As a Golfweek Amateur Tour Member, you will receive membership into a -USGA compliant club through USHandicap.com and issued an official USGA index.
Within 45 days of joining the tour and filling out the 2020 registration, each member will receive an email from USHandicap with instructions on how to sign into your account. You will not be able to access your Silver membership until you receive the confirmation email. Nothing will be mailed, everything will be done via email address.
See FAQ's here for more information.
Join The Golfweek Amateur Tour and get a free subscription to GOLFWEEK Magazine!
Every member of the Golfweek Amateur Tour receives a free one year subscription to GOLFWEEK Magazine. That includes both digital and print editions.
To start your subscription, you must fill out the tour application when paying your membership fees. Click here to join the Tour. .
Once your first issue has been mailed, you will receive an email from Golfweek with a link to the current digital edition.For more information on digital access, please review the FREQUENTLY ASKED QUESTIONS here.
NOTE: Please allow 4-6 weeks for your subscription to be activated. Digital subscriptions will only be activated when there is a print issue.
See below for the 2020 Golfweek Print Schedule:
| ISSUE | APPROX MAIL DATE |
| --- | --- |
| JULY | JULY 16 |
| SPECIAL | JULY 24 |
| SEPT | SEPT 5 |
| NOV | OCT 30 |
| ULTIMATE | DEC 17 |
Click here to jump to the list of stories...

Christmas Lake Flight Winners

Another great day of golf @ Christmas Lake. With a wet course which made it play a little bit longer there were some good scores posted. Congrats to the flight winners. Winning the champ flight with a one over par 73 was Ryan King followed by Grant Saylor @ 77. Jacob Grundhoefer won the A-flight with a nice even par round of 72, with Tome Drake-77 5 strokes back. Winning his 1st tournament of the year in the B-flight was Ben Coleman with a nice round of 79, followed by Steve Henke-85, and Brandon Hartke-87. Continuing his winning ways in the C-flight was Bill Nadeau with a nice round of 79 followed by Duane Harris-86 and Andy Gehring-92. Guest player from the Kentucky tour won the D-flight with a 92, followed by Dan Stallings-96, and Scott Harwood-100.




Other scores:

Champ flight: Ryan King-73, Grant Saylor-77, Tim Falloway-85.

A-flight: Jacob Grundhoefer-72, Tom Drake-77, Bryan Young-88, Rick Wigginton-91

B-flight: Ben Coleman-79, Steve Henke-85, Brandon Hartke-87, Mikel Breeden-88, Jeff Pleiss-90, Michael Clark-91.

C-flight: Bill Nadeau-79, Duane Harris-86, Andy Gehring-92, Mike Mountain-95, Clarence Ridley-97

D-flight: Don Hopper-92, Dan Stallings-96, Scott Harwood-100, Bruce Jordan-101, Mark Wannemueller-103, Brian Pullum-106




Skins:

Ch/A-flight: 4 skins @ $9ea. - Tim Falloway-2 skins, Grant saylor, Tom Drake

B-flight: 3 skins @ $10ea. - Mikel Breeden, Brandon Hartke, Steve Henke

C-flight: 3 skins @ $9ea. - Bill Nadeau-2 skins, Duane Harris

D-flight: 1 skin @ $30 - Don Hopper

Tom Howards Closest to Pin - Duane Harris

Stand Up 2 Cancer Money Shot - $72 - Grant Saylor




Our next tournaments are scheduled on Saturday July 11 @ Eagle Valley and Monday July 13 @ Victoria National. Let me know as soon as possible if you are playing in these tournaments.




Thanks,

Rick




The Chase for the Belt is officially started. All players have been re-ranked after the Christmas Lake tournament, (see attached). The current points leader is Bill Nadeau @ 8,000 points. Points will be awarded for the rest of the tour season. We have 7 tournaments left, with The Pearl, Western Hills, and The Players Club each will be Double Point events. Everyone has a chance to win the Player of the Year Belt.

Who wants it?