Indiana-Western KY
WhatsNew:
Sign up today for Golfweek's FREE newletters reporting on the latest and greatest happenings in the game of golf.
THE LIGHTHOUSE INVITATIONAL
SEPTEMBER 17 - 20, 2020
The Sea Pines Resort is hosting the second annual Lighthouse Invitational, four-day golf tournament this fall, offering the ultimate golfing experience with play on all three of its championship courses and exclusive privileges and amenities, including an opening night reception and putting contest at the famed Harbour Town Golf Links. Click below for more info.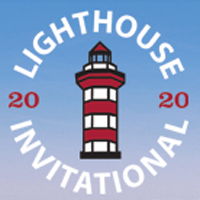 CurrentNews:

As a Golfweek Amateur Tour Member, you will receive membership into a -USGA compliant club through USHandicap.com and issued an official USGA index.
Within 45 days of joining the tour and filling out the 2020 registration, each member will receive an email from USHandicap with instructions on how to sign into your account. You will not be able to access your Silver membership until you receive the confirmation email. Nothing will be mailed, everything will be done via email address.
See FAQ's here for more information.
Join The Golfweek Amateur Tour and get a free subscription to GOLFWEEK Magazine!
Every member of the Golfweek Amateur Tour receives a free one year subscription to GOLFWEEK Magazine. That includes both digital and print editions.
To start your subscription, you must fill out the tour application when paying your membership fees. Click here to join the Tour. .
Once your first issue has been mailed, you will receive an email from Golfweek with a link to the current digital edition.For more information on digital access, please review the FREQUENTLY ASKED QUESTIONS here.
NOTE: Please allow 4-6 weeks for your subscription to be activated. Digital subscriptions will only be activated when there is a print issue.
See below for the 2020 Golfweek Print Schedule:
| ISSUE | APPROX MAIL DATE |
| --- | --- |
| JULY | JULY 16 |
| SPECIAL | JULY 24 |
| SEPT | SEPT 5 |
| NOV | OCT 30 |
| ULTIMATE | DEC 17 |
Click here to jump to the list of stories...

Over 700 players expected for the 2008 Tour Championship in Hilton Head!

egolf Amateur Tour National Championship Brings Record Field to Hilton Head, Oct. 25-26 HILTON HEAD, S.C. - The Island of Hilton Head will host its largest golf tournament ever when the Amateur Golf Tour conducts its 2008 National Championship in late October. A field of approximately 700 golfers from across the country will converge on the island Oct. 25-26 for the tour's national finals. The championship will be contested on seven courses, including three at Palmetto Dunes Resort, Port Royal Plantation, Oyster Reef & Robert Cupp course in Palmetto Hall. This marks the third straight year the egolf Amateur Tour has hosted its national championship on Hilton Head Island. Last year's event drew just under 550 golfers and encompassed six courses. The overall champions were: Championship Flight: Chad Frank Orlando, Fl A Flight: Bob Potter Charleston, SC B Flight: Kirk Kleiser Louisiana C Flight: William Duncan Louisiana D Flight: Doug Turnau Charleston, SC Team Championship: Louisiana "We expect another competitive tournament throughout all five flights. Guys are grinding through out the season to earn enough points to qualify for the National Championship," said tour president Dennis McCormac. "The players who came last year really enjoyed Hilton Head Island. In addition to world-class golf, it offers great beaches, restaurants and family activities." The record number of participants will be gunning for a total purse of at least $20,000 in gift certificates in the 36-hole stroke play championship. In addition to the Saturday and Sunday rounds, golfers have the opportunity to arrive early for practice rounds from Oct. 22-26. "This is a big event. Not just for our tour members, but also their families," McCormac said. "Guys are bringing their wives and children. It's evolved into a family event over the last decade, with the number of spectators increasing as well." Again this year is a Friday welcome reception for participants and their families at the new clubhouse at Port Royal Plantation. Tour sponsor Perks & Pats is hosting the reception and will award a free golf vacation to any egolf AGT golfer who makes a hole-in-one during the championship. Last year Charlotte's Mike Nasekos recorded a hole-in-one Sunday on the Robert Trent Jones layout at Palmetto Dunes. Nasekos, playing in "B" Flight, aced the 162 yard eight hole with a four iron. It was his very first ace. For information on the egolf Amateur Golf Tour's 2008 National Championship, go to the main page and click on the Tour Championship button to the left! Or please feel free to call 704-844-8264, look forward to seeing everyone in Hilton Head.