2011 National Tour Championship
WhatsNew:
Sign up today for Golfweek's FREE newletters reporting on the latest and greatest happenings in the game of golf.
THE LIGHTHOUSE INVITATIONAL
SEPTEMBER 17 - 20, 2020
The Sea Pines Resort is hosting the second annual Lighthouse Invitational, four-day golf tournament this fall, offering the ultimate golfing experience with play on all three of its championship courses and exclusive privileges and amenities, including an opening night reception and putting contest at the famed Harbour Town Golf Links. Click below for more info.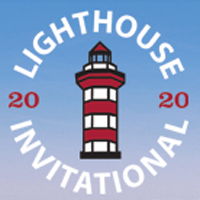 CurrentNews:

As a Golfweek Amateur Tour Member, you will receive membership into a -USGA compliant club through USHandicap.com and issued an official USGA index.
Within 45 days of joining the tour and filling out the 2020 registration, each member will receive an email from USHandicap with instructions on how to sign into your account. You will not be able to access your Silver membership until you receive the confirmation email. Nothing will be mailed, everything will be done via email address.
See FAQ's here for more information.
Join The Golfweek Amateur Tour and get a free subscription to GOLFWEEK Magazine!
Every member of the Golfweek Amateur Tour receives a free one year subscription to GOLFWEEK Magazine. That includes both digital and print editions.
To start your subscription, you must fill out the tour application when paying your membership fees. Click here to join the Tour. .
Once your first issue has been mailed, you will receive an email from Golfweek with a link to the current digital edition.For more information on digital access, please review the FREQUENTLY ASKED QUESTIONS here.
NOTE: Please allow 4-6 weeks for your subscription to be activated. Digital subscriptions will only be activated when there is a print issue.
See below for the 2020 Golfweek Print Schedule:
| ISSUE | APPROX MAIL DATE |
| --- | --- |
| JULY | JULY 16 |
| SPECIAL | JULY 24 |
| SEPT | SEPT 5 |
| NOV | OCT 30 |
| ULTIMATE | DEC 17 |

Jim Aughtry wins his first ever Golfweek Amateur Tour National Championship!
Jim Aughtry of Charlotte wins going wire to wire in the Championship Flight.  Aughtry started Day one of the three day championionship with a 2 under par 70 and then followed up Saturday with an even par 72.  His first two rounds consisted of strong iron play which led to nine birdies and a two day total of 142.  Aughtry's closest competitor going into the final round was Eric Baker of Orlando four shots back at 146.  Day one was played at Oyster Reef GC and the final two rounds were played at the CC of Hilton Head, a new course addition to the championship.  
Day three saw Aughtry's closest competitor make a triple on the first hole and a double on the fourth to give Aughtry what he thought was a little more breathing room.  After 11 holes, Aughtry got a scores update and found out that Christian Vozza from the Orlando tour was playing well and making a move at only 3 shot back.  Aughtry birdied his 12th hole (his only birdie of the day) and then made 6 solid pars coming in for a four shot victory.  Christian Vozza fired the low round of the day, 73 and held on for second at 223 followed by Tidewater's Blake Brookman at 225.
Aughtry has played on the Amateur Golf Tour since 1999 and played in the National Tour Championship for 10 years.  In those ten years at the Tour Championship, Aughtry has finished second twice and third a couple of times but only placed outside of the top ten once.  His closest victory came three years ago when he had the lead but lost to Orlando's Chad Frank by two shots.  For Aughtry, this concluded his most memorable golfing season ever because earlier this summer he qualified for the United States Senior Open. Aughtry played at Inverness and only missed the cut by three shots.  Aughtry's final quote after he had time to catch his breath on Sunday was "The glaring gap in my tour resume is now filled".
Top honors in the A Flight went to Dan Barrows of the Tidewater, VA Tour, shooting a three day total of 234.  Barrows improved his scores every day with 80-79-75 and beat out Augusta's Steve Dye by four shots.  Dye shot 83-81-74 for a total of 389 and Chicago's Anthony Zumpano grabbed third with 79-80-80 for a total of 239.  Bob Potter (Charleston, SC) and Richard DeJesus (Tidewater VA) rounded out the top five with 240.
The B Flight Champion was Daren Green of the Raleigh/Pinehurst Tour by only one shot. Green fired 81-84-83 for a final total of 248 but went into the last day tied with two other players Sal Latella and Tim Sumption, all at 165.  Latella (Michigan) finished with 83-82-84 for a total of 249 and Sumption (Charleston) took third with 83-82-85, finishing at 250.  Kasey Dickenson from the Kentucky Tour finished in fourth at 251 and Columbus, OH's Bob Ubbing fifth at 252. 
Charlotte, NC also produced the C Flight champion, but not before a sudden-death playoff.  Matt Johnson started the final day one shot behind Marty Priebe of the Downeast NC Tour.  The two battled all day and at the end of 54 holes remained tied at 264.  On the first sudden-death hole, Johnson rolled in a 25 foot bogie putt for his first ever National Championship.  Horace Spoon (Nashville, TN) and Stephan DeVille (South Louisiana) both shot 268 followed by Mark Mayes 269 from the Tidewater Tour.
In the D Flight, Dustin Wheeler from Asheville shot a 264 total and beat out Wendell McCook (Augusta) at 277, Dennis Harris (Charleston) at 278 and John Barnes at 279 from Columbus Ohio.
In Team Cup Competition, the Tidewater Tour completed the "Repeat" by beating out Charlotte by seven shots. Columbus, OH finished in third, while Orlando was fourth and South Louisiana fifth.
Aces were flying each day in Hilton Head as the National Championship posted a total of three hole-in-ones during the competition.  On Friday, Alonzo Shavers (Columbus, OH) got his at the 15th hole at the Arthur Hills Course, Palmetto Dunes.  Saturday brought another ace as Charlotte's Seth Wilson knocked an 8 iron in on the treacherous 17th island green hole at The Fazio course.  Sunday was Jeremy Johns from Michigan turn as he aced the 6th hole at Arthur Hills Palmetto Hall course. 
This marked the sixth straight year the Golfweek Amateur Tour has hosted its National Tour Championship on Hilton Head Island. This year's field of 600 golfers was the largest Tour Championship ever and was held on seven Hilton Head courses: CC of Hilton Head, Oyster Reef Golf Club, The Barony, Arthur Hills Palmetto Hall and all three courses at Palmetto Dunes Resort.
For the third season, the Golfweek Amateur Tour has raised money as a team for Stand Up for Cancer in memory of Roger Mitterling, a fellow tour director who passed away 2009 from this terrible disease. Including money raised during the 2011 National Tour Championship, the Golfweek Amateur Tour and members have raised over $30,000, making the Tour's team one of the top five fundraising teams for Stand Up to Cancer in the country.
See Previous National Tour Championship Results here