2015 National Tour Championship
WhatsNew:
Sign up today for Golfweek's FREE newletters reporting on the latest and greatest happenings in the game of golf.
THE LIGHTHOUSE INVITATIONAL
SEPTEMBER 17 - 20, 2020
The Sea Pines Resort is hosting the second annual Lighthouse Invitational, four-day golf tournament this fall, offering the ultimate golfing experience with play on all three of its championship courses and exclusive privileges and amenities, including an opening night reception and putting contest at the famed Harbour Town Golf Links. Click below for more info.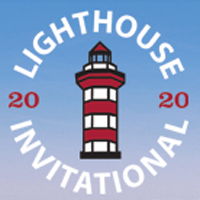 CurrentNews:

As a Golfweek Amateur Tour Member, you will receive membership into a -USGA compliant club through USHandicap.com and issued an official USGA index.
Within 45 days of joining the tour and filling out the 2020 registration, each member will receive an email from USHandicap with instructions on how to sign into your account. You will not be able to access your Silver membership until you receive the confirmation email. Nothing will be mailed, everything will be done via email address.
See FAQ's here for more information.
Join The Golfweek Amateur Tour and get a free subscription to GOLFWEEK Magazine!
Every member of the Golfweek Amateur Tour receives a free one year subscription to GOLFWEEK Magazine. That includes both digital and print editions.
To start your subscription, you must fill out the tour application when paying your membership fees. Click here to join the Tour. .
Once your first issue has been mailed, you will receive an email from Golfweek with a link to the current digital edition.For more information on digital access, please review the FREQUENTLY ASKED QUESTIONS here.
NOTE: Please allow 4-6 weeks for your subscription to be activated. Digital subscriptions will only be activated when there is a print issue.
See below for the 2020 Golfweek Print Schedule:
| ISSUE | APPROX MAIL DATE |
| --- | --- |
| JULY | JULY 16 |
| SPECIAL | JULY 24 |
| SEPT | SEPT 5 |
| NOV | OCT 30 |
| ULTIMATE | DEC 17 |
The 2015 Golfweek Amateur National Tour Championship Final Results
Left to Right: D Champion, Steve Eberly, Orlando, FL; B Champion, Deon Cook, Atlanta, GA; Championship Flight Champion, Hunter Leichner,  Arkansas; A Champion, Ken Carlyle, Central Carolina; C Champion, Nelson Sanchez, Downeast, NC


Leichner wins Golfweek Amateur Tour Championship
HILTON HEAD ISLAND, S.C. – Hunter Leichner played his final rounds as an amateur golfer this past weekend and enjoyed a glorious exit by winning the Golfweek Amateur Tour Championship.
With a professional career looming on the horizon, Leichner birdied the final hole at Palmetto Dunes Golf Club to make his last event as an amateur a successful one. Next up for the 21-year-old Kansas native is the Adams Tour Winter Series in Houston, then the Web.com Tour, then as far as his game and mental acumen will take him.
The dreams are big, but Leichner is aware of the hardships that await; and for three days in South Carolina he experienced a measure of adversity he'll need to overcome on a weekly basis as a player trying to earn his keep making birdies. There would be no cakewalk in the final round as Leichner found his patience and temerity tested as if in some right of passage to the pros. Cold morning temperatures plus high winds meant for some trying conditions.
"Playing high school golf in Kansas, we played in 50-degree temperatures and 20 mph winds all the time," Leichner said. "Every time I heard someone complain about the weather this morning, I knew that was one less player I had to worry about."
Protecting a one-shot lead on the final nine holes, Leichner put himself in good positions the whole way but twice had mud caked on his ball and on another occasion found himself having to play out of a divot.
"I was able to scrape out pars in those situations," Leichner said. "I'm really proud of myself for that – I didn't get upset, I stayed patient. It's that mental aspect of the game that makes the difference, especially at the next level."
Leichner knew he held a 1-shot lead over 2-time defending champion Joe Jaspers as he played the 10th hole. That's when he overcame the mud balls and divots en route to a string of pars, setting up some drama on the 200-yard par-3 17th.
Leichner hit his tee shot to 20 feet before Hank Shaheen, who was two shots back, stuck his to a foot from the hole. With Shaheen almost assured of picking up a shot to create a 1-shot margin with one one to play, Leichner drained his putt to take the wind out Shaheen's sails.
"I knew if I was in (Shaheen's) situation, that would have hurt," Leichner said. "Honestly, I felt kind of bad for him so I didn't really do any fist-pumping or anything when I made the putt."
With a 2-shot lead, Leichner played the final hole conservatively by hitting 3-wood off the tee, but wound up making birdie anyway. He finished the tournament at 1-under-par 72-72-71—215.
"The first day was a bad 72 and the second day was a good 72," Leichner said. "I made so many dumb bogeys the first round, that should have been a 67. But overall, I'm pleased with how I played this week – I didn't have my 'A' game or maybe even my 'B' game, but I was able to stay patient and calm.
"I had three goals coming into this week: 1. Play with patience, 2. Get into the final group on Sunday, and 3. Win. Well, I made all three."
Leichner went into the event knowing full well this would be his last as an amateur. He is busy securing sponsors to help pave the way for a professional career he hopes to use as a Christian ministry. Both athleticism and ministry run through his blood, but he'll be the first in his family to travel the road of pro sports.
Leichner's cousin, Grant Leabetter, eschewed a signing bonus with the Philadelphia Phillies in order to enter the ministry. His great-grandfather once had the opportunity to sign with the New York Yankees where he would have been teammates with Babe Ruth, but he chose to enter the ministry as well.
"Grant inspired me to turn pro. I thought about entering the ministry, but I see pro golf as my ministry. Whenever I think I might get mad about a bad shot or bad break, I'll just think how blessed I am to be playing golf for a living."
Leichner knows he's taking a huge leap. He doesn't have the junior titles or big-time college pedigree that others his age are taking with them to the pros – he played at NAIA school Evangel University and even took a year away from the game amid what he termed "family issues." But his enthusiasm for the game and his pending mission have given him a strong drive.
"I think I have the talent (for the professional ranks), but it's more than that I'll need," Leichner said. "It's the mental part of the game that separates the players and that's what I've got to work on – being patient, managing my game."
If this past week was any measure of where Leichner stands, consider it a good sign.
Joining Leichner as champions this week were Ken Carlyle (A Flight, 80-75-75—230), Deon Cook (B Flight, 81-86-87—254), Nelson Sanchez (C Flight, 87-88-81—256) and Steve Eberly (D Flight, 95-88-91—274).
Results
Golfweek Amateur Tour Championship
Championship Flight
Hunter Leichner  72-72-71—215
Hank Shaheen  74-69-75—218
Joe Jaspers  72-73-75—220
Rich Campbell  74-70-78—222
Ben Hargis  71-72-79—222
David Schmidt  72-75-77—224
Josh Earnest  74-75-76—225
Chad Frank  74-72-79—225
Andrew Tindall  75-72-78—225
A Flight
Ken Carlyle*  80-75-75—230
Tim Rusk  76-79-75—230
Stephen Kauble  75-82-74—231
Dominque Schildnecht  78-79-76—233
Randy Dees  82-78-75—235
B Flight
Deon Cook  81-86-87—254
Dave Boger  88-80-87--255
Andres Lopez  92-81-84—257
John Burton  82-89-89—260
Katelin Sloan  86-84-90—260
C Flight
Nelson Sanchez  87-88-81—256
Badal Arora  83-84-93—260
Elvis Sheahan  84-92-87—263
Skip Calinda  88-84-91—263
Clint Payton  82-88-96—266
D Flight
Steve Eberly  95-88-91—274
Ken Matzabaugh  92-85-98—275
Victoria Greene  92-93-91—276
Marcus Brown  90-93-93—276
Po Lehman  91-92-94--277
See Previous National Tour Championship Results here