2016 National Tour Championship
WhatsNew:
Sign up today for Golfweek's FREE newletters reporting on the latest and greatest happenings in the game of golf.
THE LIGHTHOUSE INVITATIONAL
SEPTEMBER 17 - 20, 2020
The Sea Pines Resort is hosting the second annual Lighthouse Invitational, four-day golf tournament this fall, offering the ultimate golfing experience with play on all three of its championship courses and exclusive privileges and amenities, including an opening night reception and putting contest at the famed Harbour Town Golf Links. Click below for more info.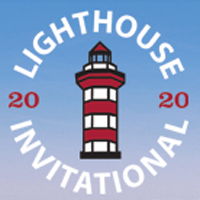 CurrentNews:

As a Golfweek Amateur Tour Member, you will receive membership into a -USGA compliant club through USHandicap.com and issued an official USGA index.
Within 45 days of joining the tour and filling out the 2020 registration, each member will receive an email from USHandicap with instructions on how to sign into your account. You will not be able to access your Silver membership until you receive the confirmation email. Nothing will be mailed, everything will be done via email address.
See FAQ's here for more information.
Join The Golfweek Amateur Tour and get a free subscription to GOLFWEEK Magazine!
Every member of the Golfweek Amateur Tour receives a free one year subscription to GOLFWEEK Magazine. That includes both digital and print editions.
To start your subscription, you must fill out the tour application when paying your membership fees. Click here to join the Tour. .
Once your first issue has been mailed, you will receive an email from Golfweek with a link to the current digital edition.For more information on digital access, please review the FREQUENTLY ASKED QUESTIONS here.
NOTE: Please allow 4-6 weeks for your subscription to be activated. Digital subscriptions will only be activated when there is a print issue.
See below for the 2020 Golfweek Print Schedule:
| ISSUE | APPROX MAIL DATE |
| --- | --- |
| JULY | JULY 16 |
| SPECIAL | JULY 24 |
| SEPT | SEPT 5 |
| NOV | OCT 30 |
| ULTIMATE | DEC 17 |
Congratulations to the 2016 Golfweek Amateur National Tour Championships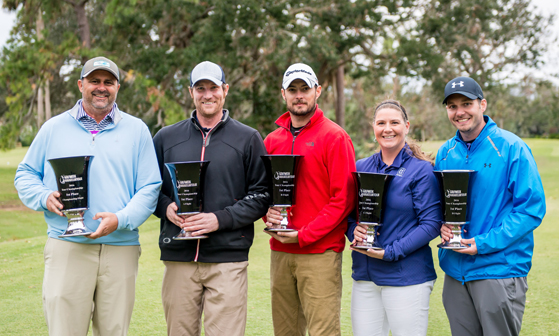 View and order photos taken at the 2016 Tour Championship below!


Jay Barnes overcomes tough conditions to win Golfweek Amateur Tour Championship
HILTON HEAD ISLAND, S.C. – When Sunday's final round of the Golfweek Amateur Championship commenced, the weather conditions seemed to put Jay Barnes at a slight disadvantage relative to his competitors.
Leading by four shots over Joe Jaspers and Zach McKelvey after 36 holes, the high-ball hitting Barnes knew he'd have to hang on amid the wind, cold and rain that demand shots played lower to the ground. Undaunted, Barnes played his usual game despite the weather and held on for a gutsy 1-shot win over Jaspers and McKelvey.
"You can ask anybody out here and they'll tell you I hit the highest ball of anyone on this tour," said Barnes, 48. "That's just my game and I didn't want to try to make any adjustments – I knew I just needed to hit an extra club or two to make up for (the wind)."
With temperatures in the low 50s and a 15 mph wind throughout the day, the Atlantic Course at Sea Pines offered quite a challenge in itself. The biggest challenge may have been overcoming the spectre of Jaspers, a 5-time champion in this event and a player Barnes is quite familiar with.
After some early struggles by Barnes, Jaspers took the lead on the front nine and seemed poised to put another Tour Championship trophy in his collection. But Barnes regrouped with consecutive birdies at Nos. 4 and 5 to calm his nerves and set up a final round full of drama and momentum swings.
"Those birdies at 4 and 5 were key – I was getting down on myself and really needed that," Barnes said. "On No. 4 I hit a 3-wood from 260 (yards) to 12 feet and almost made the eagle."
Barnes would make birdies at 8 and 9 to take a 2-shot advantage to the inward nine holes. McKelvey struggled on the front nine and would make a charge coming home.
With two holes to play, Jaspers held a 2-shot lead over Barnes but he made double bogey at the 17th to bring the two players even and set up the final drama at 18.
Barnes' tee shot unknowingly found the hazard and Jaspers hit his out of bounds, giving Barnes the advantage on the green with two putts from 20 feet to win. When Jaspers missed his long bogey putt, Barnes tapped in from 18 inches for his bogey and the victory.
"Joe and I play together all the time on this tour so we know each other real well," Barnes said. "I felt bad for Joe, but he's won this tournament before so I won't feel too bad. He's such a nice person and he's just as good a loser as he is a winner."
McKelvey battled back and had a chance on the last hole, but his long birdie putt that would have forced a playoff missed the cup and he finished tied for second with Jaspers.
Barnes finished the three rounds at 70-73-76—219 while Jaspers came in at 77-70-73—220 and McKelvey at 71-76-73—220.
Barnes credited his putting during the week and taking advantage of the conditions in the early rounds to put him in position to win.
"I made a lot of grinding 3- and 4-footers this week as well as some 20-footers so it was mentally tough out there.
"The conditions today were to my disadvantage, but on Friday they were helpful to me because I was able to come in high and get the ball to stop on those greens."
Barnes played on the tennis team while attending Western Carolina University and started to play golf recreationally about that time. Several decades later he's honed his game into one that has produced five different club championships and now the one that means most to him.
"Playing this tour has made me a better player. Watching guys like Joe and how they approach the game has helped me out a lot. I've always made a lot of birdies, but I would also make a lot of mistakes – I learned from them how to play it conservative in some situations.
"I'm a better player now because I've played out here competing with players like Joe and Zach and Jim Aughtry."
In the A Flight, John Mellen posted rounds of 78-76-77—231 to claim a 1-shot victory over Stephan Jones, who finished at 79-76-77—232.
In the B Flight, Michael Skeen battled through nerves to beat James Byrd in a 1-hole playoff. Skeen, who broke his foot during last year's event, rallied from nine shots back in the final round. "This is surreal," Skeen said afterward. "My stomach's been turning for an hour."
In the C Flight, Michigan Tour Director Michell Gillan posted rounds of 80-89-84—253 to beat Ivan Restrepo by two shots. Restrepo fired rounds of 83-88-84—255. "It's been a long time coming," said Gillan, who was competing in this event for the seventh time and never finished better than fifth. "I had no idea where I stood during the round and I didn't want to know. I learned from my mistakes before when I was tied for first one year and was concerned with what everyone else was doing and I lost."
In the D Flight, Michael Martin defeated Jeff Myers in a playoff for the title. Martin played rounds of 87-96-92—275 in regulation while Myers posted scores of 90-94-91—275.
See Previous National Tour Championship Results here