2013 National Tour Championship
WhatsNew:
Sign up today for Golfweek's FREE newletters reporting on the latest and greatest happenings in the game of golf.
THE LIGHTHOUSE INVITATIONAL
SEPTEMBER 17 - 20, 2020
The Sea Pines Resort is hosting the second annual Lighthouse Invitational, four-day golf tournament this fall, offering the ultimate golfing experience with play on all three of its championship courses and exclusive privileges and amenities, including an opening night reception and putting contest at the famed Harbour Town Golf Links. Click below for more info.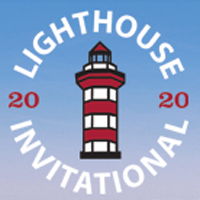 CurrentNews:

As a Golfweek Amateur Tour Member, you will receive membership into a -USGA compliant club through USHandicap.com and issued an official USGA index.
Within 45 days of joining the tour and filling out the 2020 registration, each member will receive an email from USHandicap with instructions on how to sign into your account. You will not be able to access your Silver membership until you receive the confirmation email. Nothing will be mailed, everything will be done via email address.
See FAQ's here for more information.
Join The Golfweek Amateur Tour and get a free subscription to GOLFWEEK Magazine!
Every member of the Golfweek Amateur Tour receives a free one year subscription to GOLFWEEK Magazine. That includes both digital and print editions.
To start your subscription, you must fill out the tour application when paying your membership fees. Click here to join the Tour. .
Once your first issue has been mailed, you will receive an email from Golfweek with a link to the current digital edition.For more information on digital access, please review the FREQUENTLY ASKED QUESTIONS here.
NOTE: Please allow 4-6 weeks for your subscription to be activated. Digital subscriptions will only be activated when there is a print issue.
See below for the 2020 Golfweek Print Schedule:
| ISSUE | APPROX MAIL DATE |
| --- | --- |
| JULY | JULY 16 |
| SPECIAL | JULY 24 |
| SEPT | SEPT 5 |
| NOV | OCT 30 |
| ULTIMATE | DEC 17 |
The 2013 National Tour Champions
have been Crowned!



View and order photos and order photos taken at the 2013 Tour Championship HERE!
BY CARLTON REESE
HILTON HEAD ISLAND, S.C. – Sometimes making bogey and falling behind by a shot can be a blessing in disguise. Joe Jaspers found that out en route to capturing his fourth Golfweek Amateur Tour Championship title Sunday at the Robert Cupp Course.
Having made bogey on the par-5 15th hole to fall one shot behind Jim Aughtry and Jody Clary, Jasper would get to watch matters unfold ahead of him before having to hit his tee shot amid the swirling winds of the 153-yard par-3 16th.
"It's generally a stock 8-iron or 9-iron for the guys out here, but it was hard to judge the wind," Jasper said. "It almost seemed like it was playing downwind."
Jasper witnessed Aughtry float his approach shot up in the wind that pushed it short of the green and into the water. Convinced then that 8-iron was the correct club, Jasper proceeded to coolly rest his approach shot onto the green where he would 2-putt for an otherwise routine par.
With Aughtry putting a second shot into the water and shooting himself out of contention with an 8, Clary would miss the green and make bogey to set up the final drama with Jaspers. On the 17th, Clary's poor drive would lead to double bogey and ultimately a par-par finish by Jaspers would give him a 2-shot victory.
Jaspers finished the 54-hole event in 67-70-75—212 while Clary claimed sole possession of second place at 73-68-73—214.
Jaspers' birdie-free final round was also mistake-free enough to earn the win on a day when any score was possible.
"There are a lot of holes on the Cupp course where one bad tee shot can lead to a double or triple (bogey) in a heartbeat," said Jaspers, who carried an admittedly tenuous 3-shot lead into the final round. "I told somebody yesterday that I don't care what your lead is going into this course we're playing, nothing's safe. I could have a 3-shot lead, I could have a 6-shot lead and two bad swings with the driver and it's all tied up."
The victory marked the official domination of the Golfweek Amateur Tour by Jaspers, whose four titles are two more than the next-closest competitor. Getting to this point has been a journey of an early self-awakening followed by a later dedication to the game.
An accomplished collegiate player at the Division-III level, Jaspers realized then that a career in professional golf was likely not in the offing even for a player of his skill. For that enlightenment, one Raymond Floyd played a huge part.
"We were at the Division III nationals in '86 the year Ray Floyd won the U.S. Open at Shinnecock," said Jaspers, who was playing at the time for Central College in Iowa. ""(Floyd) and Jay Sigel were out there, the speakers at a dinner before the tournament started. And (Floyd) came out and gave a clinic and I'll never forget watching him hit balls out on the range."
What he saw in Floyd was a picture of golf played at a level that he would be unlikely to attain.
"Just the sound of the ball – it was amazing watching him hit range balls," Jasper said. "At that point I said 'I need to study hard because you're going to have a day job.'"
Instead of languishing on professional mini-tours as so many aspiring players do, Jaspers embarked on a life as a solid weekend warrior when the amateur tour circuit beckoned in the late 1990s. With an opportunity to play competitive golf on a regular basis, Jaspers saw his game tighten along with his desire to improve.
"In '06 or '07 for the first time I went and took some lessons and broke my swing down. I didn't like what I saw on video and started to re-tool it and that's when I started to see my scores come down."
The work has paid off with four Golfweek Amateur Tour Championships and two trips to the U.S. Mid Amateur. In 2010, Jaspers made the cut and advanced to the round of 32 and in 2013 he made the cut then lost his first-round match.
He's a long way from Central College now, but with four Golfweek titles under his belt and two U.S. Mid Am appearances to his credit, it seems as though Jaspers made a well-educated decision back then.
Sanguiliano captures A Flight
Albert Sanguiliano saved his best round for the best time, firing a final-round 68 to win the A Flight by one shot over Kevin Dick.
Sanguiliano, playing out of the Philadelphia Region, finished with rounds of 77-81-68—226 and was able to overcome a 6-shot deficit on the final day. Dick finished with rounds of 72-83-72—227 to finish alone in second.
Loftin, the most consistent player over three days, put together rounds of 75-77-78—230 to finish in third place while Scott Nichols captured fourth with rounds of 81-74-76.
Liu holds on for B Flight title
Jason Liu brought home a victory for the Columbus, Ohio region by holding off Bob Burinskas by one shot in the B Flight.
Liu, who shared the lead with Seth McDuffie entering the final round, shot 83 for a 242 total over the three rounds. Burinskas' 81 on the last day came up just short but was able to secure sole possession of second place.
McDuffie shot 85 in the final round to finish two shots off the pace and tied for third at 244 with Nick Slager (79-82-83—244).
Parish cruises to win in C Flight
Dave Parish's 87 in the final round led a 1-2 finish for the Columbus, Ohio region in the C Flight.
Parish, who shared the second-round lead with Michelle Gillan, fired rounds of 83-84-87—254 to beat fellow Ohioan Lance Happenny by four shots. Happenny finished with rounds of 90-83-85—258 to earn sole possession of second place.
Mark Mayes (94-84-81—259) shared third-place honors with Mason Hagen (90-83-86—259) while Gillan slipped into a tie for fifth with Marty Priebe at 260.
Sheahan rallies for victory in D Flight
Elvis Sheahan overcame a 7-shot deficit in the final round to beat Dwight Williams by one stroke in the D Flight.
Sheahan, representing the Raleigh-Pinehurst Region, closed strong with an 87 for a 3-day total 273, catching Williams who shot 95 the final round for a 274 total.
Chris Spanka managed to capture sole possession of third place with rounds of 89-96-91—276) while Kurt Reichert (90-105-82—277) and Kelly Minton (91-91-95—277) tied for fourth place.
Tidewater Tour does it again
In the team competition, the Tidewater, Virginia Tour won for the fourth straight year by posting a 2,415 total. That was good enough to hold off the Columbus Tour by 37 shots.
Charlotte placed third at 2,503 while the Michigan West Tour was just behind at 2,504.  The Orlando Tour rounded out the top five with a 2,514 total.
See Previous National Tour Championship Results here