2012 National Tour Championship
WhatsNew:
Sign up today for Golfweek's FREE newletters reporting on the latest and greatest happenings in the game of golf.
THE LIGHTHOUSE INVITATIONAL
SEPTEMBER 17 - 20, 2020
The Sea Pines Resort is hosting the second annual Lighthouse Invitational, four-day golf tournament this fall, offering the ultimate golfing experience with play on all three of its championship courses and exclusive privileges and amenities, including an opening night reception and putting contest at the famed Harbour Town Golf Links. Click below for more info.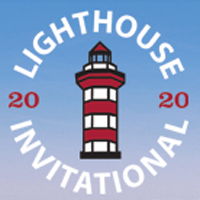 CurrentNews:

As a Golfweek Amateur Tour Member, you will receive membership into a -USGA compliant club through USHandicap.com and issued an official USGA index.
Within 45 days of joining the tour and filling out the 2020 registration, each member will receive an email from USHandicap with instructions on how to sign into your account. You will not be able to access your Silver membership until you receive the confirmation email. Nothing will be mailed, everything will be done via email address.
See FAQ's here for more information.
Join The Golfweek Amateur Tour and get a free subscription to GOLFWEEK Magazine!
Every member of the Golfweek Amateur Tour receives a free one year subscription to GOLFWEEK Magazine. That includes both digital and print editions.
To start your subscription, you must fill out the tour application when paying your membership fees. Click here to join the Tour. .
Once your first issue has been mailed, you will receive an email from Golfweek with a link to the current digital edition.For more information on digital access, please review the FREQUENTLY ASKED QUESTIONS here.
NOTE: Please allow 4-6 weeks for your subscription to be activated. Digital subscriptions will only be activated when there is a print issue.
See below for the 2020 Golfweek Print Schedule:
| ISSUE | APPROX MAIL DATE |
| --- | --- |
| JULY | JULY 16 |
| SPECIAL | JULY 24 |
| SEPT | SEPT 5 |
| NOV | OCT 30 |
| ULTIMATE | DEC 17 |
The 2012 Golfweek Amateur Tour National Championship
Hilton Head, SC Oct. 19th-21st!

(L to R): Christian Vozza, Championship; Michael Tucker,A ; Devan Lawrence, B; Henry Lech, C; Chuck Aardahl, D

Christian Vozza captured the Golfweek Amateur Tour National Championship in record fashion Oct. 19-21 in Hilton Head, SC.
Vozza, of Orlando, FL, finished the 54-hole finale at 6-under 210 to win by seven shots. Last year, Vozza finished second, four shots behind Jim Aughtry of Charlotte, NC. Vozza recorded 10 birdies in his first two rounds (71-69) played at Palmetto Dunes and Sea Pines. Entering the final round at the Ocean Course, Vozza held a 3-shot lead over Joe Jaspers (Charlotte, NC Tour). Jaspers closed to within one shot after a birdie on No. 3, while Vozza bogeyed. Vozza rebounded quickly with birdies at Nos. 4, 5 and 8.
Jaspers finished second at 217, followed by Cade Hebert (South Louisiana Tour) and Jay Barnes (Charlotte Tour) at 218. Jeremy Guilbeau (South Louisiana Tour) fired the low final round with 69 and finished fifth.
In the A flight, Michael Tucker (Tidewater, VA Tour) captured the title by three shots over T.Z. Jia (DC Metro Tour). It was the third consecutive year that a Tidewater Tour member has won the A flight crown. Tucker double-bogeyed the 14th hole, but bounced back with a birdie at No. 15 before closing with pars on 17 and 18. The Orlando Tour took the next four spots with Michel Dion, Ed Paterniti, John Marshall and Mark Farrow finishing third, fourth and fifth, respectively.
In the B flight, Devan Lawrence (Charleston, SC Tour) rallied from seven shots down to score a three-shot victory. Lawrence finished at 240, edging by Keith Carter (South Louisiana Tour). Billy Lackey (DC Metro Tour) was third, followed by Bob Sheahan (Raleigh-Pinehurst, NC Tour) and Thomas Russell (Michigan East Tour).
In the C flight, a sudden death playoff decided the winner. Henry Lech (Raleigh-Pinehurst NC Tour) and David Hutchinson (DC Metro Tour) played the par-5 18th hole. Hutchinson reached the green in regulation, and Lech reached the fringe in two. Lech rolled his eagle chance 15 feet past the hole. Hutchinson followed, missing his 40-foot birdie chance. Lech then rolled in his winning birdie putt. Erik Eadie (Charleston, SC Tour) was third, followed by Seth McDuffie (Tampa, FL Tour)
In the D flight, Chuck Aardahl became the second Tidewater Tour member to capture a championship. Aardahl won by four shots over Mark Sikes (Charlotte, NC Tour). Larry Schofield (Columbus, OH Tour) and Tom Haddad (Columbia, SC Tour) tied for fourth. Po Lehman (Tampa, FL Tour) was fifth.
In the Team Cup competition, the Tidewater Tour completed a three-peat with a 16-shot victory over the Charlotte Tour. The Orlando Tour was third, followed by the South Louisiana and Charleston, SC Tours.

Wayne McKenney made the first ever double-eagle at the National Championship. McKenney holed a driver from 260 yards on No. 4 at the Ocean Course at Sea Pines.

This was the seventh year the Golfweek Amateur Tour has hosted its National Championship on Hilton Head Island. This year's field of 680 golfers was the largest ever and played on seven courses: Country Club of Hilton Head, Oyster Reef GC, Robber's Row, Arthur Hills at Palmetto Hall, Ocean Course at Sea Pines and Robert Trent Jones and Arthur Hills at Palmetto Dunes.

For the fourth season, the Golfweek Amateur Tour raised money for Stand Up for Cancer for a total of more than $45,000.
See Previous National Tour Championship Results here