Atlanta, GA
WhatsNew:
Sign up today for Golfweek's FREE newletters reporting on the latest and greatest happenings in the game of golf.
THE LIGHTHOUSE INVITATIONAL
SEPTEMBER 17 - 20, 2020
The Sea Pines Resort is hosting the second annual Lighthouse Invitational, four-day golf tournament this fall, offering the ultimate golfing experience with play on all three of its championship courses and exclusive privileges and amenities, including an opening night reception and putting contest at the famed Harbour Town Golf Links. Click below for more info.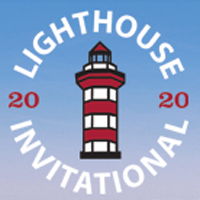 CurrentNews:

As a Golfweek Amateur Tour Member, you will receive membership into a -USGA compliant club through USHandicap.com and issued an official USGA index.
Within 45 days of joining the tour and filling out the 2020 registration, each member will receive an email from USHandicap with instructions on how to sign into your account. You will not be able to access your Silver membership until you receive the confirmation email. Nothing will be mailed, everything will be done via email address.
See FAQ's here for more information.
Join The Golfweek Amateur Tour and get a free subscription to GOLFWEEK Magazine!
Every member of the Golfweek Amateur Tour receives a free one year subscription to GOLFWEEK Magazine. That includes both digital and print editions.
To start your subscription, you must fill out the tour application when paying your membership fees. Click here to join the Tour. .
Once your first issue has been mailed, you will receive an email from Golfweek with a link to the current digital edition.For more information on digital access, please review the FREQUENTLY ASKED QUESTIONS here.
NOTE: Please allow 4-6 weeks for your subscription to be activated. Digital subscriptions will only be activated when there is a print issue.
See below for the 2020 Golfweek Print Schedule:
| ISSUE | APPROX MAIL DATE |
| --- | --- |
| JULY | JULY 16 |
| SPECIAL | JULY 24 |
| SEPT | SEPT 5 |
| NOV | OCT 30 |
| ULTIMATE | DEC 17 |
Memorial Open at the Greenbrier

Play where the pros play! America's Resort, which plays host to the PGA Tour's A Military Tribute at The Greenbrier will host the Golfweek Amateur Tour's Memorial Open.

| The Meadows course began as a 9-hole course named Lakeside. Designed by Alexander H. Findlay, it opened for play in 1911. In 1923, Seth Raynor redesigned the course while he was on the property updating The Old White TPC and building the original Greenbrier Course. Meadows scorecard | The Old White TPC, the first 18-hole golf course at The Greenbrier, was designed by Charles Blair Macdonald and opened for play in 1914. A legend of golf history at The Greenbrier, the course was named for the well known Old White Hotel, which stood on the grounds from 1858 through 1922. Old White scorecard |
| --- | --- |

Round on Meadows with cart on Saturday

Round on Old White with cart on Sunday

Range balls each day

Prize Pool $5250 (with full field)

Custom Trophies for Champions

Double points for participating tours

Saturday, April 4th - Meadows Course




7:00 a.m. - Registration/Practice Range opens

8:25 a.m. - Players in carts for announcements

8:30 a.m. - Posting Colors/Recognize Veterans

8:45 a.m. - Carts leave

9:00 a.m. - Shotgun start

6:00 p.m. - Round 2 pairings posted

Sunday, April 5th - Old White




7:00 a.m. - Registration/Practice Range opens

8:35 a.m. - Players in carts for announcements

8:45 a.m. - Carts leave

9:00 a.m. - Shotgun start

Awards ceremony to follow the completion of competition

Both days must be paid when checking in on Saturday.

| | | Closest to the Pin - $10/day (full field) | SU2C 50/50 Raffle - $10/day |
| --- | --- | --- | --- |

The Greenbrier requires all tournament players to be a registered guest on The Greenbrier's property for a minimum of one night in order to participate in the event. If your name is not officially associated with the hotel's registry, you will not be permitted to play—no exceptions.

All parties (the hotel, the golf course and the Atlanta Golfweek Amateur Tour) will be updating lists/payments on a regular basis to ensure adherence to the policy. The Who's Playing List will only mark players as "paid" once the $560 tournament fee has been received by the Atlanta Golfweek Amateur Tour AND the player's name is officially listed in a room for which the hotel has confirmed receipt of the payment. Players will be marked paid according to the date by which both payments have cleared—first come, first served.

We have negotiated special rates and options with The Greenbrier to meet this requirement while providing you with discounted prices. Please read the information carefully so that you may select the option that best fits your needs.




The price below indicates the total cost for the room including taxes/fees:

Room for One Night - $318.32

Room for Two Nights - $567.10

For reservations call (844) 897-2016 and select option #2 to speak with a group booking agent.




Option #1

Two golfers may stay in the same room to reduce costs. If two golfers are sharing a room, ONE person must pay the hotel for the room and BOTH names must be placed on the hotel's registry. It is up to individual golfers to find a roommate/arrange payment with the hotel.




Option #2

One golfer may stay in the room at the listed price.




Option #3

You may elect to extend your stay for more than two nights based on availability. Discuss this option with the group booking agent.