Columbia, SC
WhatsNew:
Sign up today for Golfweek's FREE newletters reporting on the latest and greatest happenings in the game of golf.
THE LIGHTHOUSE INVITATIONAL
SEPTEMBER 17 - 20, 2020
The Sea Pines Resort is hosting the second annual Lighthouse Invitational, four-day golf tournament this fall, offering the ultimate golfing experience with play on all three of its championship courses and exclusive privileges and amenities, including an opening night reception and putting contest at the famed Harbour Town Golf Links. Click below for more info.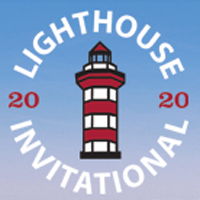 CurrentNews:

As a Golfweek Amateur Tour Member, you will receive membership into a -USGA compliant club through USHandicap.com and issued an official USGA index.
Within 45 days of joining the tour and filling out the 2020 registration, each member will receive an email from USHandicap with instructions on how to sign into your account. You will not be able to access your Silver membership until you receive the confirmation email. Nothing will be mailed, everything will be done via email address.
See FAQ's here for more information.
Join The Golfweek Amateur Tour and get a free subscription to GOLFWEEK Magazine!
Every member of the Golfweek Amateur Tour receives a free one year subscription to GOLFWEEK Magazine. That includes both digital and print editions.
To start your subscription, you must fill out the tour application when paying your membership fees. Click here to join the Tour. .
Once your first issue has been mailed, you will receive an email from Golfweek with a link to the current digital edition.For more information on digital access, please review the FREQUENTLY ASKED QUESTIONS here.
NOTE: Please allow 4-6 weeks for your subscription to be activated. Digital subscriptions will only be activated when there is a print issue.
See below for the 2020 Golfweek Print Schedule:
| ISSUE | APPROX MAIL DATE |
| --- | --- |
| JULY | JULY 16 |
| SPECIAL | JULY 24 |
| AUGUST | AUGUST 15 |
| SEPT | SEPT 5 |
| NOV | OCT 30 |
| ULTIMATE | DEC 17 |
Click here to jump to the list of stories...

GOOD NEWS BAD NEWS!!!!

We really had great turnout with both the Columbia and Augusta tours joined by Charleston, Charlotte and Upstate among others… good news for such a turnout.

Unfortunately this turnout also caused some bad news, were we (tour directors) made a mistake and did not account for a player who got into the event at the last minute. Our error was not in accounting for him in the scoring in the B Flight. The player Jace Gause from the Charleston tour finished his round; he was playing with the last groups, with a final round of 80 to win the flight…. Unfortunately we had already payed out and had a tie where 3 players who shot 81, got into a playoff…. No way other than to say we screwed up. What does it mean, other than a correct distribution of points, nothing. The payoff the B flt players got is yours to keep….it was our error. But the final for the flight was 1ST JACE GAUSE, 2ND OLLIE OLIVER 3RD SETH STRHAUGH, 4TH STEVEN SAPP AND 5TH DOUG HUDOCK.

Now for the rest of the event,

CHAMPIONSHIP FLT… JARED BEARD put on a great show with one of the first under par rounds on our tour and unbelievable round of 66!!! Great play

A FLIGHT MIKE GRIGGS was on again, with a great round of 75 to win by 3 strokes over ADAM DAVIS 78 and 3rd PHIL VANGEERSDAELEN.

C FLIGHT ROBERT MCMILLAN had a great round of 82 to win by 4 strokes over DARREN DECROOCK 2nd and BRANDON HALSEY 3RD

D FLIGHT we got another super round from CRYS PEYTON with a superb 84 to run away with win, over DOUG BAILEY 2ND AND JOSEPH JONES 3rd

KOOSA GIFT CARDS; CH FLT $100 JARED BEARD, A FLT MIKE GRIGGS 120, ADAM DAVIS 70, PHIL VANGEERSDAELSN 50. B FLT SETH STRAUGHN 220, OLLIE OLIVER 150, STEVEN SAPP 100, DOUG HUDDOCK 80. C FLT 170 ROBERT MCMILLAN, 100 DARREN DECROOCK, 70 BRANDON HALSEY. D FLT 200 CRYS PEYTON, 120 DOUG BAILEY, 80 JOSEPH JONES

MONEY GAMES

CLOSE TO THE PINS $95 EA # 2 COWBOY NONE, #4 TED TURNER, # 11 AARON CHASE, #17 MATT SCHRIMPF

SKINS CH&A FLT $23EA TED TURNER 1, RYAN MCCOOK 1, ADAM DAVIS 1, JARED BEARD 3, MATT SCRIMPF

B FLT $30 MIKE LESNICK 2, LAWRENCE WHITESIDE 1, KYLE FOXWORTH 1, MIKE ANDERSON 1, DOUG HUDOCUK 1, SETH STRAUGHN 1, STEVE SAPP 1, KIMBRALL 1.

C FLT $28 EA TED TURNER JR 1, SCOTT WILSON 2, ROBERT MCMILLAN 1, TONY JAMES 1, BRANDON HALSEY 1.

D FLT $63 ea KENNY ATTERTHON, CRYS PEYTON, VINCE VAGHELA

SUPER SKINS $185 DAVIS ADAMS, JARED BEARD, TONY JAMES, MATT SCHRIMPF

50/50 POT thanks for the support we had a great payout for the winner and also for the SANFILLIPO FUND

POT WINNER $230 FREDDIE KING, ROUND OF GOLF 4 LEXINGTON CC MIKE BAILEY, DOZ GOLF BALLS WES GRAVES

Again thanks to all for making this a big event, and I will try and get caught up to keep doing the live scoring…. And avoid any mistakes.

---

Other news...
COVID virus causing changes
COVID virus causing changes
oak hills
2020 STARTING UP READ AND JOIN NOW!!!
SEASON ENDING ON GREAT WEATHER AND PLAY
SEASON ENDING ON GREAT WEATHER AND PLAY
FT JACKSON WILDCAT
PICK YOUR WEATHER, WE HAD IT ALL
NEVER GIVE UP NEVER GIVE UP !!!!! ROBERT HAWKINS TRUE CHAMPION
EDGEWATER LIVES UP TO NAME... PLENTY OF WATER!!!
EDGEWATER FIRST EVENT FOR 2019
DIXIE CLASSIC REYNOLDS LAKE OCONEE FINALS
2ND ANNUAL DIXIE CLASSIC 2019 REYNOLDS LAKE OCONEE
Great turnout with visiting players
A GREAT GOLF COURSE ... EDGEWATER GOLF CLUB
GREAT PLAY AT COBBLESTONE MOVES OLLIE OLIVER TO A FLT
GOOD NEWS BAD NEWS!!!!
BACK TO THE COMPETITION
WELCOME TO SUMMER!!! HOT HOT HOT
GREAT DAY NO RAIN COLUMBIA CC
I26 Combo
SPRING IS CLOSE ... GOOD TURNOUT FOR WOODCREEK FARMS
RAIN CUTS TOURNAMENT TO NINE HOLES
GREAT TURNOUT FT JACKSON AND USED LIVE SCORING
FT JACKSON GREAT TURNOUT
LEXINGTON REVISED TEE TIMES
TEE TIMES FOR SPRING VALLEY
SPRING VALLEY CC FIRST EVENT 2/24
reynolds parings
DIXIE CLASSIC REYNOLDS PLANTATION
1ST ANNUAL DIXIE CLASSIC JAN 27 & JAN 28 REYNOLDS PLANTATION
HOLE IN ONE, CAPS COLUMBIA FINAL
GETTING READY FOR ECLIPSE
WESTLAKE CC GREAT COURSE!!!!
WESTLAKE CC GREAT COURSE!!!!
GREAT TURNOUT, JEFF HOMAD GOES LOW FOR A 71
CAREER ROUND BOBBY TAGGERT 69 B FLT!!!!!!
FT JACKSON 100TH ANNIVERSARY GREAT DAY
BUBBA ATKINSON HOLE IN ONE, A GREAT DAY
ORANGEBURG CC MON 5/8 PAIRINGS 1000 AM SHOTGUN START
DAWN TO DUSK.... WOODCREEKS LONG BATTLE!!!!
FT JACKSON WILDCAT GREAT TRACK BUT GAVE UP EAGLES
TIMBERLAKE PROVES TO BE A TOUGH PLACE
Big payoff for skins winners
GREAT TURNOUT FOR OPENING DAY
GREAT FINALLY FOR SEASON BIG CROWD AND GOOD GOLF
WOODCREEK SOLID EVENT
CLEVE JOHNSON SAVES THE DAY FOR COLUMBIA TOUR
HEAT CANT BEAT THE TOUR, GREAT TURNOUT
BIG FATHERS DAY FIELD AT WINDERMERE CC
HONORING 14 ACTIVE AND VETERANS OF OUR MILITARY
SAM GRAHAM, FIRST WIN ON TOUR WITH AN 88!!!
GREAT ENDING FOR 2015 SEASON
JIMMY MATHIS, WINS FIRST EVENT AND QUALIFIES FOR FLIGHT CHAMPIONSHIP
REED WEEB GETS FIRST WIN ON TOUR WITH DAY'S BEST 79
MARK MELTON GET FIRST WIN ON THE TOUR!!!
GREG TAYLOR HAS 87 FOR FIRST FLIGHT WIN
DAVID DEAL BEST ROUND WINS FIRST EVENT
DAVID DEAL BEST ROUND WINS FIRST EVENT
woodside plantation gives up 2 eagle Steve Dye Aug, Jimmy Mathis Col
GREAT TURNOUT FOR WOODCREEK FARMS
DAVE FOLTZ HAS AN ACE ON #11 CAROLINA LAKES!!!!
JOHN GREIDER WINS FIRST TOUR EVENT WITH BY 5 STROKES!!!
COLD CONTINUES, WHERE IS SPRING!!!
FIRST EVENT BEATS THE WIND TUNNEL!!!!!
FINAL EVENT GREAT WEATHER AND COURSE
BEATING THE WEATHER
JARED BEARD 72 BEST ROUND FOR THE YEAR!!!!
BIGGEST CROWD OF YEAR
GREAT COMBO EVENT BIG CROWD!!!!!
KEVIN CARTER BEST SCORE 72 AT COLUMBIA CC
KELVIN BRIGGS WINS AND MOVES TO C FLT
ORANGEBURG CC LIVES UP TO EXPECTATIONS AND WINS
DWIGHT WILLIAMS D FLT CAREER BEST 82
$330 SUPER SKINS GO TO ONE WINNER !!!!
DAN COOPER HAS LOW SCORE 73 AT FT JACKSON
JARED BEARD'S 75 LOW SCORE FOR THE DAY!!!
FINALLY GOLF WEATHER!!!!
WEATHER ALMOST WON!
WELCOME TO 2014 NEW SEASON !!!!!
GREAT ENDING FOR 2013 SEASON
HADDAD WINS ONE AFTER SURGERY
GOOD CROWD IN SPIT OF CAROLINA GAME
GREAT TURNOUT AT GREAT COURSE TRUE BLUE!!!!
KELVIN BRIGGS EARNS FIRST WIN AT COMBO WITH AUGUSTA
TROY RAUCH GREAT LOW ROUND 75 BEATS WOODLANDS CC
SO MUCH FOR WEATHER REPORT
CAREER ROUNDS IN ALL FLIGHTS AND EAGLES CANCELLED FOR SKINS
TOM ROBBINS AND JOHN FURR FIRST TIME WINNERS 2013
THREE TOUR COMBO BIG HIT AND WE GET BIG CROWD
JOHN BECKMANS BACK AND WINS FIRST EVENT FOR 2013
HOW ABOUT A NINE HOLE PLAY OFF!!!!!
BILLY HILL WINS WITH 69, AT HILLCREST COMBO EVENT
GREAT TURNOUT AND OUR FIRST SPRING DAY!!!
QUENTIN YARBOROUGH SIZZLES WITH A 68!!!!!
QUENTIN YARBOROUGH SIZZLES WITH A 68!!!!!
EAGLES CANCEL OUT ON SKINS BOARD AT WOODLANDS CC
ANOTHER FIRST TIME WINNER HAL PARISH D FLT
JOSH ROGERS HAS LOW ROUND 77 IN FIRST EVENT FOR 2013
FIVE NEW CHAMPIONS CROWNED SUNDAY
GOODWIN WINS FIRST EVENT FOR 2012
BOBBY HAGEN WINS FIRST TOUR EVENT AT WILDEWOOD COUNTRY CLUB
COLUMBIA COUNTRY CLUB MAKES IMPRESSIVE DEBUT
SUCCESFULL COMBO EVENT WITH AUGUSTA TOUR
HADDAD AND WHITESIDE HAVE BEST ROUNDS OF THE YEAR TO WIN!!!
GARY COLLINS HAS 79 AND WINS THE C FLIGHT
High drama in the D Flt, with DWIGHT WILLIAMS winning 2nd event
DALTON WATERS GETS HIS FIRST WIN ON AMATEUR GOLF TOUR!!
RUSSELL JONES DOES IT AGAIN IN C FLIGHT
WES GENTRY BREAKS THROUGH FOR A WIN
MICHAEL THOMPSON'S 80 GIVES HIM FIRST WIN ON TOUR!!
COLUMBIA TOUR TAKES MOST OF THE PRIZE MONEY AT HILLCREST
COLUMBIA TOUR TAKES MOST OF THE PRIZE MONEY AT HILLCREST
HELD UP BY THE LIGHTNING.... BUT PAUL SANDERSON HAS LOW ROUND 74
THE WIND CANT STOP THE GOOD SCORES
STILL WAITING FOR NO WIND!! BUT ALL PLAYED WELL
WE BEAT THE COLD..... AND WIND..... CONGRATULATIONS TO ALL
TOUR ENDS SEASON AT WOODCREEK FARMS
TIMMERMAN AND SANDERSON BOTH COME UP WITH EAGLES AT HIDDEN VALLEY.
WOODLANDS GOLF COURSE IS THE WINNER!!
A VISIT TO THE ELITE PLAYGROUND!!!!!!!!
Don Pennington wins match play championship over Jared Beard.
Weather cant stop good rounds at Cobblestone
DUANE BAUSMAN HAS LOW ROUND OF 77 WITH A RAIN DELAY
AARON KERSEY DOES IT AGAIN WITH A 72 AT WINDERMERE
AARON KERSEY WINS FIRST EVENT AT SPRING VALLEY CC WITH LOW ROUND 75
RYAN CRONIN HAS LOW SCORE 75 TO WIN HIS FIRST EVENT THIS YEAR
HIRAN HICKS HAS A 73 FOR LOW ROUND AT WILDEWOOD
WHITESIDE HAS A 75 FOR LOW ROUND OF THE DAY
LAWRENCE WHITESIDE B FLT EAGLES # 10 AND TODD LEDFORD HAS 3 BIRDIES AT BEECH CREEK
LAWRENCE WHITESIDE B FLT EAGLES # 10 AND TODD LEDFORD HAS 3 BIRDIES AT BEECH CREEK
Wes Graves wins in a four way playoff at Cobblestone Park
The 2011 Tour Schedule is now posted!
EXCITING ENDING FOR THE COLUMBIA SEASON
Les Bradstreet has low round for the day a 79 at Crickentree Country Club
SPRING VALLEY COUNTRY CLUB PLAYS TOUGH
GOOD TURNOUT FOR MAJOR AT WOODLANDS
GREAT TURNOUT FOR FIRST COMBO EVENT WITH AUGUSTA TOUR
GREAT TURNOUT IN THE HEAT
Visiting tours win again
FLIGHT IV PLAYER RON PAYNE MATCH PLAY CHAMP
VISITORS FROM AUGUSTA WIN AGAIN
GREAT COMBO EVENT WITH CHARLESTON TOUR
GREAT COMBO EVENT WITH CHARLESTON TOUR
Happy Anniversary Tom Haddad!!!!!
JONATHAN MATHIAS RETURNS TO WINNING WAYS
JOSH LANDERS CONTINUES WINNING WAYS WITH 5 BIRDIES
JOSH LANDERS WINS FIRST COLUMBIA EVENT
MIKE GRIGGS GETS HIS FIRST WIN IN THE A FLIGHT
SPRING IS COMING SOOOOON !!!!!!!
FINALLY WE GOT AN EVENT IN!!!!!
BIG TURNOUT OF OUT OF TOWN TOUR PLAYERS
GREAT DAY AND GREAT PLAY AT NORTHWOODS
Mathias low round again for Spring Valley Country Club
Jonathan Mathias 69 at Woodlands best round on the tour this year
JOSE LAGOS HAS LOW ROUND AT CLUB AT RAWLS CREEK
JEFF WASSIL MYRTLE BEACH WINS CHICK-FIL-A MATCH PLAY
JOHN TUCKER GOES LOW WITH A 75
WELCOME BACK TOM HADDAD!!!!!!!!
RYAN CRONIN, JONATHAN MATHIAS AND MATT WITT LOW ROUNDS OF 76
RYAN CRONIN WINS FIRST CHAMPIONSHIP EVENT
JOHN TUCKER HAS 76 FOR LOW ROUND OF THE DAY.. TIME FOR HIM TO MOVE??
MICKEY LYLES WINS FIRST CHAMPIONSHIP FLIGHT EVENT
WHAT A DIFFERENCE A DAY MAKES!!!!! BUT THE WIND!!!
WE FINALLY BEAT THE WEATHER!!!!! ALMOST.
Columbia egolf Amateur Tour starts new season on Feb. 14th at Windermere CC!
Out of towners do it again!!!!!
OUT OF TOWN TOUR PLAYERS WIN AT WOODCREEK FARMS
NEW AND OLD WINNERS AT RE-NEWED NORTHWOODS!!!
Close matches at Windermere
SANDERSON WINS AT THE WOODLANDS!!!!
Haddad and Lamoy first time winners on tour!!!
Tight matches in all flights !!!!
Jerome Smith is HOT!!!!!!!!!! Wins again.