Charleston, SC
WhatsNew:
Sign up today for Golfweek's FREE newletters reporting on the latest and greatest happenings in the game of golf.
THE LIGHTHOUSE INVITATIONAL
SEPTEMBER 17 - 20, 2020
The Sea Pines Resort is hosting the second annual Lighthouse Invitational, four-day golf tournament this fall, offering the ultimate golfing experience with play on all three of its championship courses and exclusive privileges and amenities, including an opening night reception and putting contest at the famed Harbour Town Golf Links. Click below for more info.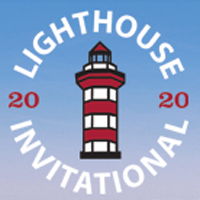 CurrentNews:

As a Golfweek Amateur Tour Member, you will receive membership into a -USGA compliant club through USHandicap.com and issued an official USGA index.
Within 45 days of joining the tour and filling out the 2020 registration, each member will receive an email from USHandicap with instructions on how to sign into your account. You will not be able to access your Silver membership until you receive the confirmation email. Nothing will be mailed, everything will be done via email address.
See FAQ's here for more information.
Join The Golfweek Amateur Tour and get a free subscription to GOLFWEEK Magazine!
Every member of the Golfweek Amateur Tour receives a free one year subscription to GOLFWEEK Magazine. That includes both digital and print editions.
To start your subscription, you must fill out the tour application when paying your membership fees. Click here to join the Tour. .
Once your first issue has been mailed, you will receive an email from Golfweek with a link to the current digital edition.For more information on digital access, please review the FREQUENTLY ASKED QUESTIONS here.
NOTE: Please allow 4-6 weeks for your subscription to be activated. Digital subscriptions will only be activated when there is a print issue.
See below for the 2020 Golfweek Print Schedule:
| ISSUE | APPROX MAIL DATE |
| --- | --- |
| JULY | JULY 16 |
| SPECIAL | JULY 24 |
| SEPT | SEPT 5 |
| NOV | OCT 30 |
| ULTIMATE | DEC 17 |
Click here to jump to the list of stories...

Sunny Day Plus Great Course Equals Great Scores!

The Plantation Course at Edisto Island played host to the Charleston Tour's third tournament of the young 2011 season. The course was in great shape and the weather was perfect as thirty-two golfers took to the course in search of that elusive win.

The Championship Flight had the lowest number of entrants with one player till Adam Daniel of the "A" Flight stepped up to play in Championship Flight and give Matt McInnis some competition. In the end, Adam shot a 79 to take the first place Championship Flight Trophy. Matt finished in second with an 87. Adam was awarded second place points in the "A" flight for his play.

The "A" Flight's Dan Wanner overpowered the course and shot a blistering 74 to capture the "A" Flight title. This was Dan's first tournament and win on the Charleston Tour. Second place went to Mark Ducker who carded a smooth 79.

The "B" Flight saw a familiar face hoisting the trophy at the end of the day. George King fired a 75 to pace the field. James Ravenel came in second place with a solid 83. Third place was captured by Michael Graham with an 84.

The "C" Flight also saw a familiar face hoisting the trophy. Richard Cairns shot a solid 81 to capture first place. Richard was followed closely by Marlon Jones who fired an 87 and David Mays who cruised in with a 93. This was Richard's second win of the 2011 season.

A perennial Charleston Tour member came thru with an impressive 91 to capture the "D" Flight. Cowboy who has been a member on the Charleston Tour since its beginning used steady play to hoist the "D" Flight trophy. Tour newcomer Wayne Carter was right on Cowboy's heels with a solid 95 to take second place.

The Charleston Tour's next tournament is on February 26 at Coosaw Creek GC. We look forward to seeing everyone there. Be sure to keep up with the tour on its Facebook page. Prizes and specials will be ran throughout the year!