Charleston, SC
WhatsNew:
Sign up today for Golfweek's FREE newletters reporting on the latest and greatest happenings in the game of golf.
THE LIGHTHOUSE INVITATIONAL
SEPTEMBER 17 - 20, 2020
The Sea Pines Resort is hosting the second annual Lighthouse Invitational, four-day golf tournament this fall, offering the ultimate golfing experience with play on all three of its championship courses and exclusive privileges and amenities, including an opening night reception and putting contest at the famed Harbour Town Golf Links. Click below for more info.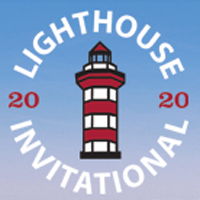 CurrentNews:

As a Golfweek Amateur Tour Member, you will receive membership into a -USGA compliant club through USHandicap.com and issued an official USGA index.
Within 45 days of joining the tour and filling out the 2020 registration, each member will receive an email from USHandicap with instructions on how to sign into your account. You will not be able to access your Silver membership until you receive the confirmation email. Nothing will be mailed, everything will be done via email address.
See FAQ's here for more information.
Join The Golfweek Amateur Tour and get a free subscription to GOLFWEEK Magazine!
Every member of the Golfweek Amateur Tour receives a free one year subscription to GOLFWEEK Magazine. That includes both digital and print editions.
To start your subscription, you must fill out the tour application when paying your membership fees. Click here to join the Tour. .
Once your first issue has been mailed, you will receive an email from Golfweek with a link to the current digital edition.For more information on digital access, please review the FREQUENTLY ASKED QUESTIONS here.
NOTE: Please allow 4-6 weeks for your subscription to be activated. Digital subscriptions will only be activated when there is a print issue.
See below for the 2020 Golfweek Print Schedule:
| ISSUE | APPROX MAIL DATE |
| --- | --- |
| JULY | JULY 16 |
| SPECIAL | JULY 24 |
| SEPT | SEPT 5 |
| NOV | OCT 30 |
| ULTIMATE | DEC 17 |
Click here to jump to the list of stories...

Stone Mountain GC Provides Strong Test For Southern Regional

104 players representing ten tours (Atlanta, Augusta, Charleston, Charlotte, Columbia, East Tenn, Hilton Head-Savannah, Nashville, Orlando & Upstate SC) took to Stone Mountain GC in search of a Major Win. What they got was two extremely difficult courses that pin point shots to the fairways and greens was a must. Even though the golf course was the talk of the tournament, the players also were extremely happy about the large payouts for the tournament.

Jody Clary came into the Southern Regional on a roll and also wanted to sweep the two day majors as he had won the Icebreaker Open in January. He was half way to his goal after he fired a 72 on the Lakemont Course on Saturday. When Sunday rolled around he was ready to go. Jody shot a smooth 73 to take First Place honors. Finishing second was Wayne Woolfall of East Tennessee Tour with a total of 149. The round of the tournament was turned in by Brad Davis of the Atlanta Tour. He fired an even par round of 71 on Sunday at the Stonemont Course. Way to go, Brad.

When the dust settled on Sunday, the "A" Flight had two great players tied for the lead. Dan Wanner of Charleston and Sunny Singh of Atlanta both shot 157's to lead the "A" Flight. They went back on the course for a Sudden Death Playoff. Sunny Singh made a 60 foot birdie putt to capture the "A" Flight title and the $500 prize winnings. Dan took home second place and the $400 winnings. Rounding out the top 3 was Rick Hopper of August with a total of 159.

We had our second playoff of the day in the "B" Flight. After the round was completed on Sunday, Tim Sumption of Charleston and Cade Slaughter of Atlanta was tied at 162. The playoff took (4) holes and Tim Sumption prevailed and become the "B" Flight Champion. Finishing in third place was Doug Hudock of Hilton Head-Savannah with a total of 164.

The "C' flight also had a playoff but it was a three player playoff. Jerod Mullins of Atlanta, Rodney Quesenberry of Augusta and Willie Reichling of Atlanta all shot impressive 176's. Jerod Mullins took home the first place prize while Willie Reichling finished second and Rodney was third.

Another interesting story was in the "D" Flight. 81 year old Arnold Ewing of the Upstate Tour smoked the field by firing an 88 on Saturday at Lakemont. He rode that good score to be "D" Flight Champion with a total of 182. Finishing second was the steady George Story of Hilton Head-Savannah with a total of 186. Rounding out the top three was Dennis Harris of Charleston with a 188 total.

We hope that everyone enjoyed the 2012 Southern Regional. We will be announcing the courses for 2013, sometime in September.