Charleston, SC
WhatsNew:
Sign up today for Golfweek's FREE newletters reporting on the latest and greatest happenings in the game of golf.
THE LIGHTHOUSE INVITATIONAL
SEPTEMBER 17 - 20, 2020
The Sea Pines Resort is hosting the second annual Lighthouse Invitational, four-day golf tournament this fall, offering the ultimate golfing experience with play on all three of its championship courses and exclusive privileges and amenities, including an opening night reception and putting contest at the famed Harbour Town Golf Links. Click below for more info.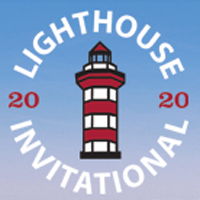 CurrentNews:

As a Golfweek Amateur Tour Member, you will receive membership into a -USGA compliant club through USHandicap.com and issued an official USGA index.
Within 45 days of joining the tour and filling out the 2020 registration, each member will receive an email from USHandicap with instructions on how to sign into your account. You will not be able to access your Silver membership until you receive the confirmation email. Nothing will be mailed, everything will be done via email address.
See FAQ's here for more information.
Join The Golfweek Amateur Tour and get a free subscription to GOLFWEEK Magazine!
Every member of the Golfweek Amateur Tour receives a free one year subscription to GOLFWEEK Magazine. That includes both digital and print editions.
To start your subscription, you must fill out the tour application when paying your membership fees. Click here to join the Tour. .
Once your first issue has been mailed, you will receive an email from Golfweek with a link to the current digital edition.For more information on digital access, please review the FREQUENTLY ASKED QUESTIONS here.
NOTE: Please allow 4-6 weeks for your subscription to be activated. Digital subscriptions will only be activated when there is a print issue.
See below for the 2020 Golfweek Print Schedule:
| ISSUE | APPROX MAIL DATE |
| --- | --- |
| JULY | JULY 16 |
| SPECIAL | JULY 24 |
| SEPT | SEPT 5 |
| NOV | OCT 30 |
| ULTIMATE | DEC 17 |
Click here to jump to the list of stories...

And The 2013 Season Begins!

The Charleston tour kicked off their local tournament schedule with a nice field of 39 golfers this past Saturday. The Links of Stono Ferry was the host course for the season kick off. The course was in great shape, as usual. The tournament got started a little late due to an hour frost delay in the morning. Many of the golfers stood around laughing and joking with each other waiting for the frost to clear off and for the tournament to get rolling. Once the weather was finally warm enough to get started, the day turned out great.

The Championship flight had a group of eight players take to the course to claim that first win of the season. It was a close battle all round long between newcomer Jeff Emory and RJ Keur. In the end it was Emory firing a very impressive round of 73 to take a one-shot victory over Keur. Solid play by both players makes this year's Champ flight one to watch. Rounding out the top three was Justin Phillips who put together a round of 79 on the day.

Rock Solid play continued in the A flight where 7 golfers battled it out. Mark Ducker, coming off his win at the Ice Breaker, continued his solid driving and posted a 4 over 76 to take top honors. Just missing out on a playoff was Biff Huff, who shot a very steady round of 77 to come in second. Steve Walters, 82, rounds out the top three

The 11 players in the B flight couldn't wait to get to the course and get started. With the biggest field in the tournament, you knew it was going to be a very competitive round. In the end Jason Dores put together a steady and consistent round to post an 80 and claim his first victory. Following close behind Jason was Paul McInnis who fired an 82 to claim second place. Rounding out the top three was a two-way tie between Mason Talley and Joe Turner (89).

When it comes to steady, consistent play you have to talk about C flight player Lee Sanders. Lee was the only C flight player to post a score in the 80's for the Stono Ferry tournament. His 87 on the day was good enough to claim the top spot. Coming in second for the tournament was none other than Cowboy who posted a solid round of 90. Rounding out the top three was Erik Eadie and his 92 on the day..

The D flight saw 5 players in the field this tournament. Only one player was able to keep it in the 90's and that player was John Wilson who fired a 98 to post a two shot victory over newcomer Daryl Greenway (100). Mike Miller comes in third with a 103 on the day.

Overall it was a great start to the year even with the hour delay. Our Next event is at Wild Dunes, The Harbor Course. You can sign up on-line or just shoot me an email.