Charleston, SC
WhatsNew:
Sign up today for Golfweek's FREE newletters reporting on the latest and greatest happenings in the game of golf.
THE LIGHTHOUSE INVITATIONAL
SEPTEMBER 17 - 20, 2020
The Sea Pines Resort is hosting the second annual Lighthouse Invitational, four-day golf tournament this fall, offering the ultimate golfing experience with play on all three of its championship courses and exclusive privileges and amenities, including an opening night reception and putting contest at the famed Harbour Town Golf Links. Click below for more info.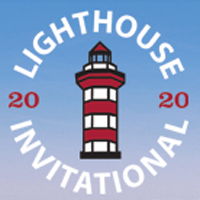 CurrentNews:

As a Golfweek Amateur Tour Member, you will receive membership into a -USGA compliant club through USHandicap.com and issued an official USGA index.
Within 45 days of joining the tour and filling out the 2020 registration, each member will receive an email from USHandicap with instructions on how to sign into your account. You will not be able to access your Silver membership until you receive the confirmation email. Nothing will be mailed, everything will be done via email address.
See FAQ's here for more information.
Join The Golfweek Amateur Tour and get a free subscription to GOLFWEEK Magazine!
Every member of the Golfweek Amateur Tour receives a free one year subscription to GOLFWEEK Magazine. That includes both digital and print editions.
To start your subscription, you must fill out the tour application when paying your membership fees. Click here to join the Tour. .
Once your first issue has been mailed, you will receive an email from Golfweek with a link to the current digital edition.For more information on digital access, please review the FREQUENTLY ASKED QUESTIONS here.
NOTE: Please allow 4-6 weeks for your subscription to be activated. Digital subscriptions will only be activated when there is a print issue.
See below for the 2020 Golfweek Print Schedule:
| ISSUE | APPROX MAIL DATE |
| --- | --- |
| JULY | JULY 16 |
| SPECIAL | JULY 24 |
| SEPT | SEPT 5 |
| NOV | OCT 30 |
| ULTIMATE | DEC 17 |
Click here to jump to the list of stories...

Seabrook Hosts Golfweek Tour For The First Time!

As the tour drove South to Seabrook Island for the first ever tournament on Seabrook Island there was a lot of apprehension about not only playing a great course for the first time, but thunder storms made their presence known! An hour and a half prior to our first tee time the skies opened up and a torrential downpour stopped the member tournament going on and absolutely flooded the course. Who would have thought 2 hours later we would be playing in great conditions. The course at Seabrook handled the rain and then served up some spectacular play to the guys on tour.

Jeff Emory won the Champ flight by a shot over Matt McInnis with recording a single birdie but he had just enough pars to edge Matt in a duel of long knockers!

The A flight lit it up as Mark Ducker and Stephen Kauble both posted rounds of even par 72 with Jarred Bibbee on shot back with a 73! Mark and Stephen took to the course for a playoff. After two pars on # 1 Mark prevailed with a par on the second playoff hole. Worth mentioning Stephen Kauble had an eagle to highlight his day.

In the B flight Jason Dores ran away with the title with a super round of 76 that included an eagle on the par 4 tenth hole! Paul McInnis won a score card playoff with Joe Turner as both posted rounds of 83.

The C flight saw the second playoff of the day as Craig Herring and Sean Metzger both fired rounds of 84. Craig prevailed in the playoff for his second victory of the year.

The D flight saw Jody Fabian post a 2 shot victory over Cowboy for his first victory of the year!

Our next event is at Dunes West on June 14th, sign up early for this one!