Charleston, SC
WhatsNew:
Sign up today for Golfweek's FREE newletters reporting on the latest and greatest happenings in the game of golf.
THE LIGHTHOUSE INVITATIONAL
SEPTEMBER 17 - 20, 2020
The Sea Pines Resort is hosting the second annual Lighthouse Invitational, four-day golf tournament this fall, offering the ultimate golfing experience with play on all three of its championship courses and exclusive privileges and amenities, including an opening night reception and putting contest at the famed Harbour Town Golf Links. Click below for more info.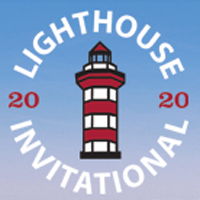 CurrentNews:

As a Golfweek Amateur Tour Member, you will receive membership into a -USGA compliant club through USHandicap.com and issued an official USGA index.
Within 45 days of joining the tour and filling out the 2020 registration, each member will receive an email from USHandicap with instructions on how to sign into your account. You will not be able to access your Silver membership until you receive the confirmation email. Nothing will be mailed, everything will be done via email address.
See FAQ's here for more information.
Join The Golfweek Amateur Tour and get a free subscription to GOLFWEEK Magazine!
Every member of the Golfweek Amateur Tour receives a free one year subscription to GOLFWEEK Magazine. That includes both digital and print editions.
To start your subscription, you must fill out the tour application when paying your membership fees. Click here to join the Tour. .
Once your first issue has been mailed, you will receive an email from Golfweek with a link to the current digital edition.For more information on digital access, please review the FREQUENTLY ASKED QUESTIONS here.
NOTE: Please allow 4-6 weeks for your subscription to be activated. Digital subscriptions will only be activated when there is a print issue.
See below for the 2020 Golfweek Print Schedule:
| ISSUE | APPROX MAIL DATE |
| --- | --- |
| JULY | JULY 16 |
| SPECIAL | JULY 24 |
| AUGUST | AUGUST 15 |
| SEPT | SEPT 5 |
| NOV | OCT 30 |
| ULTIMATE | DEC 17 |
Click here to jump to the list of stories...

Battle of I-26

The Charleston and Columbia Golfweek Amateur Tours got together to rekindle their battle of I26. As we all recall it was the Charleston Tour taking the Ryder Cup event in November and it looks like things have not changed to much as the results of the event held at Carolina Lakes Golf Course on Shaw Air Force Base indicated.

The day started with the threat of storms washing away any chance of playing as it was predicted, we would have 100% chance of rain all day long. Well with a good two thirds of the field showing up and a delayed start, we got the entire round in without a drop of rain! The course was in super shape and it was definitely one of the finest military tracks in the south east.




Dan Wanner from the Charleston Tour and the reigning National Champion in the A flight got his groove back by firing a great round of 76 for a two shot victory over Stephen Kauble (Charleston) who continued his solid play.




The B flight saw a sweep of the top three from the Charleston Tour as Randy Tame and Steve Walters both posted solid rounds of 80 and took to the course for a sudden death play off. They took it three holes before Randy seeled the deal for his second victory of the year. Coming in third was Tim Sumption, one shot back with an 81.




The C flight also saw a sweep of the top two spots as Scott Crosby carded a career best of 80 for an easy nine shot victory of a tri of golfers. In the end it was Gues T.J. Fabian taking second on a scorecard playoff.




The D flight finally saw the Columbia tour break through as they completed their own little sweep with Tom Haddad posting a one shot victory of Paul Sharples and Greg Taylor who both shot 90.




It turned out to be a great day for golf and our next event is on May 9th st Shadow Moss Plantation. If you would like to play just shoot me an email or sign up online.