Charleston, SC
WhatsNew:
Sign up today for Golfweek's FREE newletters reporting on the latest and greatest happenings in the game of golf.
THE LIGHTHOUSE INVITATIONAL
SEPTEMBER 17 - 20, 2020
The Sea Pines Resort is hosting the second annual Lighthouse Invitational, four-day golf tournament this fall, offering the ultimate golfing experience with play on all three of its championship courses and exclusive privileges and amenities, including an opening night reception and putting contest at the famed Harbour Town Golf Links. Click below for more info.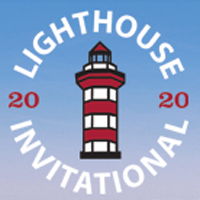 CurrentNews:

As a Golfweek Amateur Tour Member, you will receive membership into a -USGA compliant club through USHandicap.com and issued an official USGA index.
Within 45 days of joining the tour and filling out the 2020 registration, each member will receive an email from USHandicap with instructions on how to sign into your account. You will not be able to access your Silver membership until you receive the confirmation email. Nothing will be mailed, everything will be done via email address.
See FAQ's here for more information.
Join The Golfweek Amateur Tour and get a free subscription to GOLFWEEK Magazine!
Every member of the Golfweek Amateur Tour receives a free one year subscription to GOLFWEEK Magazine. That includes both digital and print editions.
To start your subscription, you must fill out the tour application when paying your membership fees. Click here to join the Tour. .
Once your first issue has been mailed, you will receive an email from Golfweek with a link to the current digital edition.For more information on digital access, please review the FREQUENTLY ASKED QUESTIONS here.
NOTE: Please allow 4-6 weeks for your subscription to be activated. Digital subscriptions will only be activated when there is a print issue.
See below for the 2020 Golfweek Print Schedule:
| ISSUE | APPROX MAIL DATE |
| --- | --- |
| JULY | JULY 16 |
| SPECIAL | JULY 24 |
| SEPT | SEPT 5 |
| NOV | OCT 30 |
| ULTIMATE | DEC 17 |
Click here to jump to the list of stories...

Seabrook (Crooked Oaks) Recap

The Charleston Tour took to the seaside Island of Seabrook for their second local major of the year at the Crooked Oaks golf course. The course was in spectacular shape and anyone looking for a get-a-way would be hard pressed to find a finer course to play close to the beach. The greens were rolling very true and outside of some windy conditions the tournament was a great success.

The Champ flight saw two visitors competing for the title as Alex Hargaden from the Northeast Fl Tour dueled Myrtle Beach's Jeff Emory and in the End it was Alexs' low ball flight that seemed to be the difference as he claimed the victory.

The A flight saw Tour Veteran Biff Huff return to the victory circle as he posted a fine round of 78 for a one shot victory over Andy Wood and 2 over Dennis Slezak.

The B flight saw new tour member Johnny Steverson show he is serious about tournament golf as Johnny fired a very nice round of 83 to secure a one shot victory over Jerry Mast and two shots clear of Marc Godzi.

In the C flight, Scott Crosby continued his solid play by posting his second victory in three events. Scott shot 85 to Bill Chicks's 86 and Jason Courtney's 87 which include 4 birdies on the back nine!

The D flight had John Wilson and Aaron Chase battling all day long. Just as Aaron pulled with in a shot, John would increase the lead by two or three. On the last hole of the day, John made a great par save from 170 yards out hitting three to secure his victory.

This was a great event and just goes to show that the more guys we have, the better the competition and comradeship. Our next event will be Jun 13 at Pine Forest Country Club.