Charleston, SC
WhatsNew:
Sign up today for Golfweek's FREE newletters reporting on the latest and greatest happenings in the game of golf.
THE LIGHTHOUSE INVITATIONAL
SEPTEMBER 17 - 20, 2020
The Sea Pines Resort is hosting the second annual Lighthouse Invitational, four-day golf tournament this fall, offering the ultimate golfing experience with play on all three of its championship courses and exclusive privileges and amenities, including an opening night reception and putting contest at the famed Harbour Town Golf Links. Click below for more info.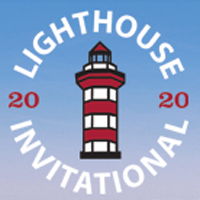 CurrentNews:

As a Golfweek Amateur Tour Member, you will receive membership into a -USGA compliant club through USHandicap.com and issued an official USGA index.
Within 45 days of joining the tour and filling out the 2020 registration, each member will receive an email from USHandicap with instructions on how to sign into your account. You will not be able to access your Silver membership until you receive the confirmation email. Nothing will be mailed, everything will be done via email address.
See FAQ's here for more information.
Join The Golfweek Amateur Tour and get a free subscription to GOLFWEEK Magazine!
Every member of the Golfweek Amateur Tour receives a free one year subscription to GOLFWEEK Magazine. That includes both digital and print editions.
To start your subscription, you must fill out the tour application when paying your membership fees. Click here to join the Tour. .
Once your first issue has been mailed, you will receive an email from Golfweek with a link to the current digital edition.For more information on digital access, please review the FREQUENTLY ASKED QUESTIONS here.
NOTE: Please allow 4-6 weeks for your subscription to be activated. Digital subscriptions will only be activated when there is a print issue.
See below for the 2020 Golfweek Print Schedule:
| ISSUE | APPROX MAIL DATE |
| --- | --- |
| JULY | JULY 16 |
| SPECIAL | JULY 24 |
| SEPT | SEPT 5 |
| NOV | OCT 30 |
| ULTIMATE | DEC 17 |
Click here to jump to the list of stories...

Pine Forest Tournament Recap

The Charleston Tour embarked on their second battle of Summerville at Pineforest Country Club. The weather cooperated in the fact that it did not rain, other than that it was downright hot!! As usual Pineforest showed her teeth as they was not a player to break 80 in the field.

With the limited entrants in the Championship Flight, we backed them up to compete against the A flighters and Brooks Harlow shot an 83 to best Paul Ponder by five shots showing it was more than a tough test from the tips. The A flighter's moved up to the Blue tees that proved to be just as formidable. Stephen Kauble and Biff Huff both fired rounds of 80 and took to the course for a sudden death playoff that went three holes before Stephen stuffed a great approach shot for birdie to take the title.

In the B flight Tony Walters showed that steady play is often the best medicine as he shot a smooth 80 himself for a 4 shot victory over Will Gwaltney.

The C flight saw Casey Sullivan shot a very nice round of 85 that included a nice birdie on hole one to kick start his round and post a three shot victory over Scott Crosby.

The D flight has a new hot golfer and his name is John Wilson. John won his second event in row by blistering the course for an 88 and a 6 shot victory of Sean Gilpen!!

Although it was it hot, and the scores were a bit higher than usual it was still a great time for all as everyone seemed to stick around for the final outcomes on the scoreboard as well as the Skins Sheet! Our next event is the Southern Regional which has been sold out for well over a month. After that we start our home and home combo events with the Hilton Head tour. On July 11th wee venture down to Savannah to the landings and then they will come up to Seabrook for the challenging Ocean Winds! The rest of the schedule has some great track's and I look forward to a great stretch run!