Charleston, SC
WhatsNew:
Sign up today for Golfweek's FREE newletters reporting on the latest and greatest happenings in the game of golf.
THE LIGHTHOUSE INVITATIONAL
SEPTEMBER 17 - 20, 2020
The Sea Pines Resort is hosting the second annual Lighthouse Invitational, four-day golf tournament this fall, offering the ultimate golfing experience with play on all three of its championship courses and exclusive privileges and amenities, including an opening night reception and putting contest at the famed Harbour Town Golf Links. Click below for more info.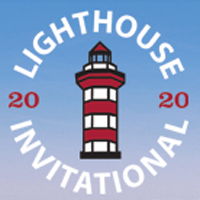 CurrentNews:

As a Golfweek Amateur Tour Member, you will receive membership into a -USGA compliant club through USHandicap.com and issued an official USGA index.
Within 45 days of joining the tour and filling out the 2020 registration, each member will receive an email from USHandicap with instructions on how to sign into your account. You will not be able to access your Silver membership until you receive the confirmation email. Nothing will be mailed, everything will be done via email address.
See FAQ's here for more information.
Join The Golfweek Amateur Tour and get a free subscription to GOLFWEEK Magazine!
Every member of the Golfweek Amateur Tour receives a free one year subscription to GOLFWEEK Magazine. That includes both digital and print editions.
To start your subscription, you must fill out the tour application when paying your membership fees. Click here to join the Tour. .
Once your first issue has been mailed, you will receive an email from Golfweek with a link to the current digital edition.For more information on digital access, please review the FREQUENTLY ASKED QUESTIONS here.
NOTE: Please allow 4-6 weeks for your subscription to be activated. Digital subscriptions will only be activated when there is a print issue.
See below for the 2020 Golfweek Print Schedule:
| ISSUE | APPROX MAIL DATE |
| --- | --- |
| JULY | JULY 16 |
| SPECIAL | JULY 24 |
| SEPT | SEPT 5 |
| NOV | OCT 30 |
| ULTIMATE | DEC 17 |
Click here to jump to the list of stories...

TPC Combo

The Charleston Golfweek Amateur Tour traveled to TPC Myrtle Beach for a combo event with Myrtle Beach/Wilmington and Columbia on Saturday August 29th 2015. Players from nine tours participated in the event and although the course was cart path only, it was also in great shape. The weather great, and allowed the players the chance to compete for their flight title.


The Championship flight saw Tanner Norris of the Downeast tour, use crafty shot making and workman like control to set the pace on his way to firing a two under par round of 70. Reggie Crews of the Myrtle Beach Tour gave close chase to Norris and finished runner up falling one shot shy of forcing a play off with a one under par 71. Rick Lundy also highlighted the day by making eagle from 120 yards out on the par 5 18th.

The A Flight saw Andy Wood of Charleston took home his third straight title, carving out an outstanding round of 72. Myrtle Beach's Don Sheads would finish the day as the runner up, posting a round of 76. Joey Todd, of Myrtle Beach, Biff Huff of Charleston, and Tyler Cameron of Columbia would all turn in rounds of 77. With his victory, Andy earned a promotion to the Championship flight.

In the B Flight, Myrtle Beach's Jesse Hooper notched his first victory of the year. Hooper would sting the flight with a great round of 77. John Burton of Kentucky finished the day runner up with a solid round of 81 including an eagle on the par 5 6th. Charleston's Randy Tame would finish third, shooting a nice round of 82. Both Denny Miller of Charleston and Ed Kangas of Myrtle Beach would shoot rounds of 83 and Miller would take fourth place honors after a scorecard playoff.

The C Flight saw Bill Chick of Charleston also find his way to the winner's circle. Chick paced the flight with a very steady round of 83. Mike Hicks finished the day one shot back (84), being named runner up. Shanie Cooper of Charleston took third place honors while also capturing the closest to the pin for B/C/D flights. Congrats Bill on earning a promotion to the B flight with this victory.

The D Flight witnessed Columbia's Paul Sharples shoot a 91 to win the Title. Michael Miller of Charleston would finish one off the pace with a round of 92. Sam Graham of Columbia and Vincent Ackerman of Charleston would both shoot rounds of 93. Graham would finish third place after a scorecard playoff.

All tours enjoyed their round at TPC Myrtle Beach, on a day in which players from four different tours would go on to win titles. Each participating tour was well represented and the event was a success. The tours next event will be at Orangeburg Country Club on September 12, 2015.