Charleston, SC
WhatsNew:
Sign up today for Golfweek's FREE newletters reporting on the latest and greatest happenings in the game of golf.
THE LIGHTHOUSE INVITATIONAL
SEPTEMBER 17 - 20, 2020
The Sea Pines Resort is hosting the second annual Lighthouse Invitational, four-day golf tournament this fall, offering the ultimate golfing experience with play on all three of its championship courses and exclusive privileges and amenities, including an opening night reception and putting contest at the famed Harbour Town Golf Links. Click below for more info.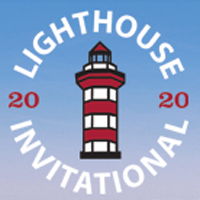 CurrentNews:

As a Golfweek Amateur Tour Member, you will receive membership into a -USGA compliant club through USHandicap.com and issued an official USGA index.
Within 45 days of joining the tour and filling out the 2020 registration, each member will receive an email from USHandicap with instructions on how to sign into your account. You will not be able to access your Silver membership until you receive the confirmation email. Nothing will be mailed, everything will be done via email address.
See FAQ's here for more information.
Join The Golfweek Amateur Tour and get a free subscription to GOLFWEEK Magazine!
Every member of the Golfweek Amateur Tour receives a free one year subscription to GOLFWEEK Magazine. That includes both digital and print editions.
To start your subscription, you must fill out the tour application when paying your membership fees. Click here to join the Tour. .
Once your first issue has been mailed, you will receive an email from Golfweek with a link to the current digital edition.For more information on digital access, please review the FREQUENTLY ASKED QUESTIONS here.
NOTE: Please allow 4-6 weeks for your subscription to be activated. Digital subscriptions will only be activated when there is a print issue.
See below for the 2020 Golfweek Print Schedule:
| ISSUE | APPROX MAIL DATE |
| --- | --- |
| JULY | JULY 16 |
| SPECIAL | JULY 24 |
| SEPT | SEPT 5 |
| NOV | OCT 30 |
| ULTIMATE | DEC 17 |
Click here to jump to the list of stories...

Charleston Takes Battle Of I26 II

For the second year in a row, the Charleston Golf Week Amateur Tour Battled the Columbia Golf Week Amateur Tour at Orangeburg Country Club. The event is match play with twenty individual matches worth three points apiece. The players were matched up against guys in their own flight. The weather and the course were both spectacular. Orangeburg's over-seed germination really took off with the record rainfalls we have experienced in October and November and the course provided a great track for all the golfers to compete on.

Charleston got on the board early with the first group as both Tony Walters and Tim Sumption captured 2.5 out of three points in their match and this trend continued in the first twelve matches as five Charleston players completed 3.0 sweeps of their opponents, Mark Ducker, Fred Dixon, Kevin Goddard and Sean Metzger which helped Charleston build a 22 to 14 point lead. The tide then started to turn as Columbia clawed their way back. Columbia Golfers, Briggs, Chamblee, Beck and Haddad all complete 3.0 sweeps and Sharples and Johnson got 2 out of 3 points to pull the match to Charleston 27.5 and Columbia 26.5 with two matches left on the course. The final matches with Mike Miller against Sam graham and Cowboy against Jimmy Mathis. As they did last year Cowboy and Miller won 5 out of 6 points to secure the Cup for another year for Team Charleston.