Charleston, SC
WhatsNew:
Sign up today for Golfweek's FREE newletters reporting on the latest and greatest happenings in the game of golf.
THE LIGHTHOUSE INVITATIONAL
SEPTEMBER 17 - 20, 2020
The Sea Pines Resort is hosting the second annual Lighthouse Invitational, four-day golf tournament this fall, offering the ultimate golfing experience with play on all three of its championship courses and exclusive privileges and amenities, including an opening night reception and putting contest at the famed Harbour Town Golf Links. Click below for more info.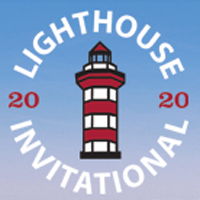 CurrentNews:

As a Golfweek Amateur Tour Member, you will receive membership into a -USGA compliant club through USHandicap.com and issued an official USGA index.
Within 45 days of joining the tour and filling out the 2020 registration, each member will receive an email from USHandicap with instructions on how to sign into your account. You will not be able to access your Silver membership until you receive the confirmation email. Nothing will be mailed, everything will be done via email address.
See FAQ's here for more information.
Join The Golfweek Amateur Tour and get a free subscription to GOLFWEEK Magazine!
Every member of the Golfweek Amateur Tour receives a free one year subscription to GOLFWEEK Magazine. That includes both digital and print editions.
To start your subscription, you must fill out the tour application when paying your membership fees. Click here to join the Tour. .
Once your first issue has been mailed, you will receive an email from Golfweek with a link to the current digital edition.For more information on digital access, please review the FREQUENTLY ASKED QUESTIONS here.
NOTE: Please allow 4-6 weeks for your subscription to be activated. Digital subscriptions will only be activated when there is a print issue.
See below for the 2020 Golfweek Print Schedule:
| ISSUE | APPROX MAIL DATE |
| --- | --- |
| JULY | JULY 16 |
| SPECIAL | JULY 24 |
| SEPT | SEPT 5 |
| NOV | OCT 30 |
| ULTIMATE | DEC 17 |
Click here to jump to the list of stories...

Plantation Course @ Edisto

The Charleston Tour began their season on the quiet little island of Edisto at their gem of a track, The Plantation Course at Edisto Island. The weather was cool but blustery and some of the golfers found the course to their liking.Others struggled on the tight little track but overall the new formats seemed to receive positive reactions.Gone are the flight skins, replaced by the Birdie Bash.We also established a Hole-in-one pot with the count at $43.00 and growing, this pot will grow quickly, that is unless someone makes an ACE.

The day started with the champ flight heading out first and Andy Wood continued his good play that he found up at True Blue by firing the days best score of 74 to take home top prize and Champ Flt money! In the A flight, Mark Ducker struck once again by posting the days second best score of 75 with a round that included three birdies. Myrtle Beach tour member Jonathan Surkis took sole second with a round of 77 while Kevin Goodard took third in a scorecard playoff over Fred Dixon. Kevin fired a 38 on the back nine to Fred's 41.In the B flight, tour veteran and Air Force Veteran Steve Walters played a solid round in the windy conditions. His steady play enabled him to card a very nice round of 79 to take top honors in the B flight.Coming in Second was marc Godzi who also won a CTP and Super Skin for a nice day.In a score card playoff Denny Miller also shot 38 on the back to Kevin Saylor's 41.In the C flight, the tour welcomed back Randy Gillum after a year hiatus.Randy showed no rust in earning his first victory of the year by posting a solid 89 while Hilton Head tour member Ed Cassady came in second one shot back.The D flight saw the longest tenured member gain his first victory of the year as Cowboy bested John Wilson in a one hole playoff.Both players fired 94's.

Overall it was a great day. The birdie bash paid 13.00 per birdie and super skins were 107.00 a piece. The CTP's were each worth 43.00 and they went to Godzi, Allen Hagen, Cassady and Goddard.