Charleston, SC
WhatsNew:
Sign up today for Golfweek's FREE newletters reporting on the latest and greatest happenings in the game of golf.
THE LIGHTHOUSE INVITATIONAL
SEPTEMBER 17 - 20, 2020
The Sea Pines Resort is hosting the second annual Lighthouse Invitational, four-day golf tournament this fall, offering the ultimate golfing experience with play on all three of its championship courses and exclusive privileges and amenities, including an opening night reception and putting contest at the famed Harbour Town Golf Links. Click below for more info.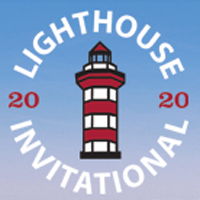 CurrentNews:

As a Golfweek Amateur Tour Member, you will receive membership into a -USGA compliant club through USHandicap.com and issued an official USGA index.
Within 45 days of joining the tour and filling out the 2020 registration, each member will receive an email from USHandicap with instructions on how to sign into your account. You will not be able to access your Silver membership until you receive the confirmation email. Nothing will be mailed, everything will be done via email address.
See FAQ's here for more information.
Join The Golfweek Amateur Tour and get a free subscription to GOLFWEEK Magazine!
Every member of the Golfweek Amateur Tour receives a free one year subscription to GOLFWEEK Magazine. That includes both digital and print editions.
To start your subscription, you must fill out the tour application when paying your membership fees. Click here to join the Tour. .
Once your first issue has been mailed, you will receive an email from Golfweek with a link to the current digital edition.For more information on digital access, please review the FREQUENTLY ASKED QUESTIONS here.
NOTE: Please allow 4-6 weeks for your subscription to be activated. Digital subscriptions will only be activated when there is a print issue.
See below for the 2020 Golfweek Print Schedule:
| ISSUE | APPROX MAIL DATE |
| --- | --- |
| JULY | JULY 16 |
| SPECIAL | JULY 24 |
| AUGUST | AUGUST 15 |
| SEPT | SEPT 5 |
| NOV | OCT 30 |
| ULTIMATE | DEC 17 |
Click here to jump to the list of stories...

Santee national

The Charleston Golf Week Tour headed up interstate 95 to take on Santee National. As usual the course was a little crowed and also as usual, the course was very good shape! After most everyone had a little scare about missing their tee time due to big accident on interstate 26, we got settle in and had a great tournament.

Chris Asbell, showed everyone he is in great form heading into the heart of the schedule by firing a Super round of one under par, 71 to take top honors in the Championship Flight. This is the first under par round on the Charleston this year, congratulations Chris. Coming in second was new comer Marty Bunch who is looking forward to the bigger events on the schedule. Marty posted a solid round of 77. In the A flight, Wade Schaffner from Myrtle Beach made the trek down and fired a 77 to take top honors in the A flight. It was a little drive for Wade and he made the most of it. Coming in second was Fred Dixon who continued his solid play of late with a solid round of 78. On a side note, Fred did shoot an under par round on the Myrtle beach tour last month, so congrats to Fred as well! Rounding out the top three with a nice round of 79 was Steph Jones. In the B flight, Jerry Mat withstood an onslaught of golfers right on his heels and posted an 81 for a one shot victory over Marc Godzi who shot 82. Four golfers tied for third, Randy Tame, Billy Gamblin, Denny Miller and Tim Sumption all carded 83's and on the show of cards it was Randy who took home the third place prize money! There was also an 84 and an 85 on the scoreboard in the B flight. The C flight had a first time winner as Willies Stephens fired an 84 for his first victory on tour! Way to go Willie. Coming in second was Jack Overfield visiting from Western New York. The D flight saw the hottest member of the tour take top honors once again as Vince Ackerman shot a solid round of 89 for a two shot victory over Mike Miller.

It turned out to be a great day, a little warm but no threat of rain anywhere. Up next is Charleston National on Jun 25th. This will be the last event before the Southern Regional next month. If you want to play shoot me an email or sign up online.