Charleston, SC
WhatsNew:
Sign up today for Golfweek's FREE newletters reporting on the latest and greatest happenings in the game of golf.
THE LIGHTHOUSE INVITATIONAL
SEPTEMBER 17 - 20, 2020
The Sea Pines Resort is hosting the second annual Lighthouse Invitational, four-day golf tournament this fall, offering the ultimate golfing experience with play on all three of its championship courses and exclusive privileges and amenities, including an opening night reception and putting contest at the famed Harbour Town Golf Links. Click below for more info.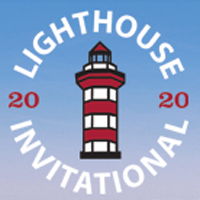 CurrentNews:

As a Golfweek Amateur Tour Member, you will receive membership into a -USGA compliant club through USHandicap.com and issued an official USGA index.
Within 45 days of joining the tour and filling out the 2020 registration, each member will receive an email from USHandicap with instructions on how to sign into your account. You will not be able to access your Silver membership until you receive the confirmation email. Nothing will be mailed, everything will be done via email address.
See FAQ's here for more information.
Join The Golfweek Amateur Tour and get a free subscription to GOLFWEEK Magazine!
Every member of the Golfweek Amateur Tour receives a free one year subscription to GOLFWEEK Magazine. That includes both digital and print editions.
To start your subscription, you must fill out the tour application when paying your membership fees. Click here to join the Tour. .
Once your first issue has been mailed, you will receive an email from Golfweek with a link to the current digital edition.For more information on digital access, please review the FREQUENTLY ASKED QUESTIONS here.
NOTE: Please allow 4-6 weeks for your subscription to be activated. Digital subscriptions will only be activated when there is a print issue.
See below for the 2020 Golfweek Print Schedule:
| ISSUE | APPROX MAIL DATE |
| --- | --- |
| JULY | JULY 16 |
| SPECIAL | JULY 24 |
| SEPT | SEPT 5 |
| NOV | OCT 30 |
| ULTIMATE | DEC 17 |
Click here to jump to the list of stories...

Wind Swept Wild Dunes!

The Charleston Golfweek Amateur Tour ventured out to the Isle of Palms on Sat the 4th of Feb. The weather leading up to Sat had been perfect, 60's and 70's throughout the week. That all changed as the guys played in temperatures starting out in the thirties with winds blowing a constant 10-15 miles per hour. The conditions were tough….the golfers, tougher!

The Champ flight saw new comer Andrew Hoops and tour veteran Marty Bunch battle it out from the tips in the tough conditions with Andrew prevailing after Marty had a rough time on the vaunted 17 and 18 finishing holes that played almost as two par fives! Congrats Andrew. The A flight saw the round of the day as Biff Huff used his steady driving in the windy conditions along with sharp putting to shoot a remarkable 73 for a four shot victory over Eric Tobias who posted a great round of 77 using his superb iron play as evidenced by his three closest to the pins! Coming in third with the only other round in the 70's was Steve Walters who carded four birdies in route to his nice round of 78. The B flight saw tour veteran James "Crooked Hat" Ravenel gain his first victory of the year with a steady round of 84. Comin in second was Myrtle Beach's Jack Sudol with an 86 folled by Jerry Mast who carded an 87. The C flight saw the points champion of 2016 get off to a solid start as Jack Overfield posted a one shot victory over Casey Sullivan, 89-90 respectively. In the D flight Mike Miller got 2017 rolling with a nice three shot victory 93 to 96 over John Wilson.

Overall the play was very good considering the conditions. Up next on the schedule is the two day Pawley's invitational followed by Edisto Plantation on March 4th.