Charleston, SC
WhatsNew:
Sign up today for Golfweek's FREE newletters reporting on the latest and greatest happenings in the game of golf.
THE LIGHTHOUSE INVITATIONAL
SEPTEMBER 17 - 20, 2020
The Sea Pines Resort is hosting the second annual Lighthouse Invitational, four-day golf tournament this fall, offering the ultimate golfing experience with play on all three of its championship courses and exclusive privileges and amenities, including an opening night reception and putting contest at the famed Harbour Town Golf Links. Click below for more info.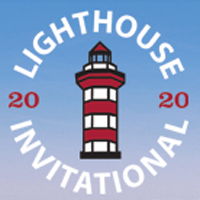 CurrentNews:

As a Golfweek Amateur Tour Member, you will receive membership into a -USGA compliant club through USHandicap.com and issued an official USGA index.
Within 45 days of joining the tour and filling out the 2020 registration, each member will receive an email from USHandicap with instructions on how to sign into your account. You will not be able to access your Silver membership until you receive the confirmation email. Nothing will be mailed, everything will be done via email address.
See FAQ's here for more information.
Join The Golfweek Amateur Tour and get a free subscription to GOLFWEEK Magazine!
Every member of the Golfweek Amateur Tour receives a free one year subscription to GOLFWEEK Magazine. That includes both digital and print editions.
To start your subscription, you must fill out the tour application when paying your membership fees. Click here to join the Tour. .
Once your first issue has been mailed, you will receive an email from Golfweek with a link to the current digital edition.For more information on digital access, please review the FREQUENTLY ASKED QUESTIONS here.
NOTE: Please allow 4-6 weeks for your subscription to be activated. Digital subscriptions will only be activated when there is a print issue.
See below for the 2020 Golfweek Print Schedule:
| ISSUE | APPROX MAIL DATE |
| --- | --- |
| JULY | JULY 16 |
| SPECIAL | JULY 24 |
| SEPT | SEPT 5 |
| NOV | OCT 30 |
| ULTIMATE | DEC 17 |
Click here to jump to the list of stories...

Breezy Edisto proves Challenging

The Charleston Tour traveled south to the sleepy little beach town of Edisto to play the Plantation course. Always a fun track with nice scoring opportunities. Mother Nature made sure she made it more difficult as she brought in cooler temperatures and some gusty wind conditions.

Introduced at this event was Charleston's new system; "LIVE SCORING" which has been used at various regional events in the area. This web based program gives us up to date standings, tracks pace of play, which everyone did a great job with on Sat and best of all it provides some interesting viewing as the leaders approach the last hole!

In the Champ Flight, Marty Bunch and Stephan Kauble battled it out from the tips all day with Stephen's front side two over propelling him to victory with an 82. In the A flight, Biff Huff once again laughed at the wind and cold as he did at Wild Dunes; Biff also used a strong from side 36 to propel him to a one-shot victory over Will Gwaltney and Fred Dixon as the two posted 79 to Biff's 78. Great playing in the tough conditions. The B Flight saw tour veteran Bill Chick use his accurate driving and nice putting skills to fire a round of 78 for a four-shot victory over Marc Godzi who posted a solid round of 82. Doc Ravenel finished one shot behind Marc with a very smooth round of 83 taking third place money over Randy Tame who also posted an 83. James won the scorecard playoff with a back nine of 41 to Randy's 43. The C flight welcomed back Joey Blicker and Sean Metzger is style as the two returned for their first event of the year to take the top two spots in the C flight. Joey posted a solid round of 84 for a three-shot victory over Sean Metzger who posted a solid 87. The D flight was watched by all as John Wilson and Cowboy battled it out till the end. The two were playing together and tied after hole sixteen. John Wilson made a nice par of hole 17 to take a one-shot lead going into the difficult par five finishing hole. Cowboy watched as John Wilson played smart so he went for the birdie finish but misjudged the wind. John secured his first victory of the year with a two-shot win, 88 to 90. This all unfolded in front of a nice crowd who gathered to watch them duel it out coming down the stretch.