Charleston, SC
WhatsNew:
Sign up today for Golfweek's FREE newletters reporting on the latest and greatest happenings in the game of golf.
THE LIGHTHOUSE INVITATIONAL
SEPTEMBER 17 - 20, 2020
The Sea Pines Resort is hosting the second annual Lighthouse Invitational, four-day golf tournament this fall, offering the ultimate golfing experience with play on all three of its championship courses and exclusive privileges and amenities, including an opening night reception and putting contest at the famed Harbour Town Golf Links. Click below for more info.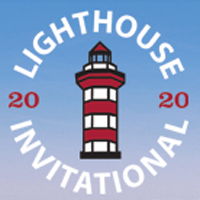 CurrentNews:

As a Golfweek Amateur Tour Member, you will receive membership into a -USGA compliant club through USHandicap.com and issued an official USGA index.
Within 45 days of joining the tour and filling out the 2020 registration, each member will receive an email from USHandicap with instructions on how to sign into your account. You will not be able to access your Silver membership until you receive the confirmation email. Nothing will be mailed, everything will be done via email address.
See FAQ's here for more information.
Join The Golfweek Amateur Tour and get a free subscription to GOLFWEEK Magazine!
Every member of the Golfweek Amateur Tour receives a free one year subscription to GOLFWEEK Magazine. That includes both digital and print editions.
To start your subscription, you must fill out the tour application when paying your membership fees. Click here to join the Tour. .
Once your first issue has been mailed, you will receive an email from Golfweek with a link to the current digital edition.For more information on digital access, please review the FREQUENTLY ASKED QUESTIONS here.
NOTE: Please allow 4-6 weeks for your subscription to be activated. Digital subscriptions will only be activated when there is a print issue.
See below for the 2020 Golfweek Print Schedule:
| ISSUE | APPROX MAIL DATE |
| --- | --- |
| JULY | JULY 16 |
| SPECIAL | JULY 24 |
| SEPT | SEPT 5 |
| NOV | OCT 30 |
| ULTIMATE | DEC 17 |
Click here to jump to the list of stories...

CHARLESTON TOUR FINISHES 2007 AT KIAWAH ISLAND

Oak Point Club at Kiawah Island hosted the final event for the Charleston division of the Amateur Golf Tour on Sunday October 7, 2007. The course is a very challenging layout with the ocean breeze a constant threat. The Oak Point staff did a great job in ensuring the event ran smoothly. The tour players received Awards for both the tournament and the end of year Points Championships. Dominic Lizarraga of Goose Creek, SC fired an 83 to take the Championship Flight top honor. Matt Metz from Summerville, SC finished second with David Kane of Charleston, SC in third place; both scored 84. David had the only birdie in the Champ Flight, which clearly indicates how tough the course played today. David finished tied for second place, but held on to the point's title with Dom and Matt close behind. This has been a tight race all year. In the "A" Flight, Don Lloyd of Myrtle Beach, SC used three birdies to shoot 78; easily defeating Steve Walters of Summerville, SC and Tom Cloud of Hilton Head who shot 84 for second and third place respectively. Casey Collier of Charleston, SC finished sixth and held on to win the "A" Flight points title, with Adam Harmon of Charleston, SC in second and John Shores of Summerville, SC in third. Denny Miller of Charleston, SC prevailed over John Donat of Beaufort, SC in the "B" Flight. Denny shot an 83, with two birdies and John scored an 84. Jim Manning of Charleston, SC shot an 85 for third place. Champion and "B" Flight were the most highly contested flights of the day with the top three players finishing within three shots in both flights. Denny easily took the "B" Flight points Championship with Tim Sumption of Charleston, SC in second place. Mathew Gleaton of Goose Creek, SC who missed this tournament placed third. "C" Flight honors went to Scott Koth of Charleston, SC with a 92. Jason Brisini of Charleston, SC placed second with a 94 over David Shuart of Summerville, SC who shot a 95. Scott held on to the "C" Flight championship over Jason and David Steffens of Charleston, SC who had to miss this tournament. Doug Turnau of Charleston, SC took "D" Flight with a 92 over Cowboy of Charleston, SC who shot 96 for second place. Michael Miller of Summerville, SC held on to take third place. Doug easily won the "D" Flight points Championship with Cowboy in second place. Tommy Bryant of Charleston, SC who missed this tournament held on to receive the third place points trophy. Complete tournament results and final points standings can be found on the tour website at amateurgolftour.net SEE YOU NEXT YEAR!