Charleston, SC
WhatsNew:
Sign up today for Golfweek's FREE newletters reporting on the latest and greatest happenings in the game of golf.
THE LIGHTHOUSE INVITATIONAL
SEPTEMBER 17 - 20, 2020
The Sea Pines Resort is hosting the second annual Lighthouse Invitational, four-day golf tournament this fall, offering the ultimate golfing experience with play on all three of its championship courses and exclusive privileges and amenities, including an opening night reception and putting contest at the famed Harbour Town Golf Links. Click below for more info.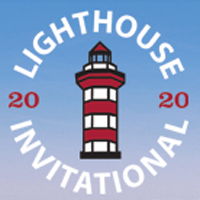 CurrentNews:

As a Golfweek Amateur Tour Member, you will receive membership into a -USGA compliant club through USHandicap.com and issued an official USGA index.
Within 45 days of joining the tour and filling out the 2020 registration, each member will receive an email from USHandicap with instructions on how to sign into your account. You will not be able to access your Silver membership until you receive the confirmation email. Nothing will be mailed, everything will be done via email address.
See FAQ's here for more information.
Join The Golfweek Amateur Tour and get a free subscription to GOLFWEEK Magazine!
Every member of the Golfweek Amateur Tour receives a free one year subscription to GOLFWEEK Magazine. That includes both digital and print editions.
To start your subscription, you must fill out the tour application when paying your membership fees. Click here to join the Tour. .
Once your first issue has been mailed, you will receive an email from Golfweek with a link to the current digital edition.For more information on digital access, please review the FREQUENTLY ASKED QUESTIONS here.
NOTE: Please allow 4-6 weeks for your subscription to be activated. Digital subscriptions will only be activated when there is a print issue.
See below for the 2020 Golfweek Print Schedule:
| ISSUE | APPROX MAIL DATE |
| --- | --- |
| JULY | JULY 16 |
| SPECIAL | JULY 24 |
| SEPT | SEPT 5 |
| NOV | OCT 30 |
| ULTIMATE | DEC 17 |
Click here to jump to the list of stories...

Santte Cooper Country Club

The Charleston Tour ventured up north a little bit to tackle Santee Cooper Country Club. The early tee times helped avoid the major heat and some good golf was on display.

The Championship Flight was won by Steven Kauble who fired a 78 to finish two shots in front of John Ashmore. Steven had a comfortable 6 shot lead till the last three holes where he had a little hiccup and made things interesting.

Speaking of interesting; In the A flight Fred Dixon birdied hole 17 to forge a two way tie with Ed Borja as the two both posted very nice rounds of 77. The took to hole 18 for a sudden death playoff. Ed left his chip shot on the lip and settled for par. Fred had a 12 footer for birdie that lipped out. The two then went to hole one where Ed managed the short par four for a par to secure his first ever Golfweek Amateur Tour title. Glenn Powell posted an 81 for third place in the flight.

The B flight had some interesting events take place as well, albeit for second place. Hilton Heads Paul McGee continued his hot play of late and fired a 79 to take home first place honors. Second place was won by jerry Mast who chipped in for Birdie to tie Rolland Hoffman with 81's. Jerry won the scorecard playoff for second place money by way of his 39 on the back nine to Rolland's 40.

The C flight was a battle all day as the lead changed hands numerous times. In the end it was Casey Sullivan who prevailed on the strength of his birdie on hole 18. Casey posted an 85 to Vince Ackerman's 87. "Crooked Hat" Ravenel had the lead most of the day but faltered down the stretch and let Jason Courtney slide into third place.

The D flight produced our second "Sudden Death" playoff as Julie Johnson and Chris hill both posted rounds of 90 to tie for first place. Chris found trouble on the first hole and Julie was able to three putt for her second consecutive victory.

Overall it was a great day, the course is fun to play with numerous dogleg's and just enough tuff holes to make it fun. The next event up on the schedule is our Summer breezer event at Seabrook's Ocean Winds Course on Jul 7th. Shoot me an email if you would like to play or just sign up online.