Charleston, SC
WhatsNew:
Sign up today for Golfweek's FREE newletters reporting on the latest and greatest happenings in the game of golf.
THE LIGHTHOUSE INVITATIONAL
SEPTEMBER 17 - 20, 2020
The Sea Pines Resort is hosting the second annual Lighthouse Invitational, four-day golf tournament this fall, offering the ultimate golfing experience with play on all three of its championship courses and exclusive privileges and amenities, including an opening night reception and putting contest at the famed Harbour Town Golf Links. Click below for more info.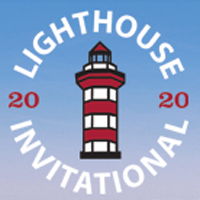 CurrentNews:

As a Golfweek Amateur Tour Member, you will receive membership into a -USGA compliant club through USHandicap.com and issued an official USGA index.
Within 45 days of joining the tour and filling out the 2020 registration, each member will receive an email from USHandicap with instructions on how to sign into your account. You will not be able to access your Silver membership until you receive the confirmation email. Nothing will be mailed, everything will be done via email address.
See FAQ's here for more information.
Join The Golfweek Amateur Tour and get a free subscription to GOLFWEEK Magazine!
Every member of the Golfweek Amateur Tour receives a free one year subscription to GOLFWEEK Magazine. That includes both digital and print editions.
To start your subscription, you must fill out the tour application when paying your membership fees. Click here to join the Tour. .
Once your first issue has been mailed, you will receive an email from Golfweek with a link to the current digital edition.For more information on digital access, please review the FREQUENTLY ASKED QUESTIONS here.
NOTE: Please allow 4-6 weeks for your subscription to be activated. Digital subscriptions will only be activated when there is a print issue.
See below for the 2020 Golfweek Print Schedule:
| ISSUE | APPROX MAIL DATE |
| --- | --- |
| JULY | JULY 16 |
| SPECIAL | JULY 24 |
| SEPT | SEPT 5 |
| NOV | OCT 30 |
| ULTIMATE | DEC 17 |
Click here to jump to the list of stories...

Pawley's Invitational

The Charleston, Myrtle Beach and Eastern Carolina tours all gathered on Pawley's Island Feb 15 through the 17th for our annual Pawley's Invitational. This year we were joined by players from over 12 different tours and had a field of 124 players. The weather outside of a rain delay on Sat morning, cooperated and there was some spectacular golf played.

In the Championship Flight, Phil Pfeiffer and Bill Jenner seemed to be fighting it out for the Championship. Stephen Pippin in the group in front would have none of that as he posted a two under 70 on day 2 and watched as Bill and Phil tried to birdie eighteen for a tie. Congrats Stephen as his 144 total was one better than Phil on this weekend.

The A flight had some great play as well as Fred Dixon and Patrick Gamblin both posted rounds of even par on day one with Stephen hart one shot back at 73. Although Fred played another very good round on day two, Stephen Hart stole the show with a 3 under 69 for a two shot victory. Patrick held on to edge out Jason Dores and Donnie Pritt by a single shot for third place.

The B flight continued the trend of good golf as Lucas Hardee fired a first round 74 to take the lead heading into the second day. Lucas could not cruise as there were ten golfers within 7 shots of his lead. Good thing he did as Billy Gamblin fired a final round 78 which included birding 17 and 18 to get within a shot of Lucas. Jace Gause took third place with rounds of 79-80 while Jerry mast and John sager were one and two shots in back of him.

The C flight saw a come from behind victory as Joey Guariglia came back from a four shot deficit to post a three shot victory. Travis Carlisle had the day one lead with a very smooth 81 followed by T.J. Eaves who finished one shot back on day one. Joey and Shane Grainger were then both in third with solid 85's. The second day joey posted a very nice round of 81 for his three shot victory.

The D flight had Christian Bullard edging out mike Flannigan by three shots with a two day total of 187 (97-90) to Mike's 190. John Davis, Julie Johnson and Mike Marino all posted two day totals of 191 for a three way tie for third place.